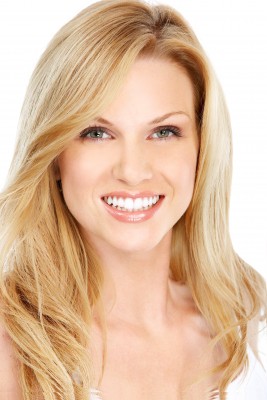 You know you have an attractive smile when everyone in front of you beams immediately back at you as soon as you grin. When a beautiful smile displays itself, everyone wins.

Today when we see a slightly too-perfect smile, we sometimes wonder "is it real"? When cosmetic alterations are available, sometimes insecurity can make us reach too far. Perhaps your smile radiates just as brightly with normal white teeth, since veneers can at times look artificial.
Your Smile is Beautiful, so- Who Is Your Dentist?
Anyone who wishes can now have a better smile. This flash of health and wholesomeness goes beyond enhancing the appearance. It expands confidence and communicates warmth as well.

Today we have modern enhancements in cosmetic dental technology which means cosmetic treatments have become faster to do, more affordable and are often pain-free.
Dental Bonding Results are Beautiful
Dental tooth bonding is composed of a soft composite resin paste that is applied to the tooth and then shaped shaped to the correct form. It is then hardened using intense light. Before bonding application, the tooth surface needs preparation to receive the bonding. This is done by roughing the tooth surface and using gel to micro-etch on the surface. A special agent is applied so the bond will adhere well. Bonding teeth is important for the:
• Repair of decay damage
• Improvement of tooth alignment
• Take care of gaps between each tooth
• Cosmetic applications include smile appearance
Dental Crowns Contribute to a Winning Smile
A crown helps return health to severely damaged teeth. The cause is usually fracture or decay. Clean and prepare the tooth surface where the crown is put in order to cover the rest of the tooth. A crown strengthens tooth structure and helps slow more decay. A crown improves the tooth's look, shape and alignment. They are relied on to:
•Protect, strengthen and normalize a fractured tooth
• Return damaged teeth from decay to health
• Protect teeth from fracture
• Cover discolored or mishapen teeth
• Hide a dental implant
• Anchor bridges
Dental Bridges Connect us to our Enhanced Smile
Bridges create a structure for replacing missing teeth. Both cosmetic and functional, the bridge ties together the natural with its look-alike replacements. They are balanced on each side of the natural teeth for the most natural-look possible. This way you will know you have a beautiful smile.

You Have a Beautiful Smile from Regular Teeth Whitening
Teeth whitening makes the teeth more attractive. It is used to whiten stained, discolored, or dull-looking teeth. It enhances and brightens the smile. Whitening is the most cost-effective way to improve a smile. It is also painless.
Two main approaches are used;
In-office: is for people needing immediate results. Busy lives don't always have time for at-home treatments.The procedure is usually an hour long. In-office teeth-whitening starts by putting the protective gel onto gums and surrounding soft-tissue. This provides protection from light. A different gel activates under-light. This is applied to the teeth surface. An intense light enhances the whitening gel's effectiveness. Some feel the laser enhancement gives a higher-quality result than the in-home treatments.
The at-home tray-application: generally this is less expensive and requires making a mold of the teeth. Trays are ready for pick-up in days. Instruction manuals on proper use are given. Fill the tooth-mold with bleaching gel, they are worn for one hour at a time, twice a day. Bleach-trays allow gradual-whitening. Bleaching has caused tooth sensitivity. If this happens to you, tell your dentist. Call now to ask more questions about bleaching-- and then enjoy the fact that you have a beautiful smile.