Sugar Land Cosmetic Dentist Dr. Mark Mann wants you to have the best smile you possibly can. To achieve that goal, our highly trained staff uses the newest cutting edge techniques to ensure that you receive only the best in comfort and state of the art treatment.
Look Your Very Best After Cosmetic Dental Treatment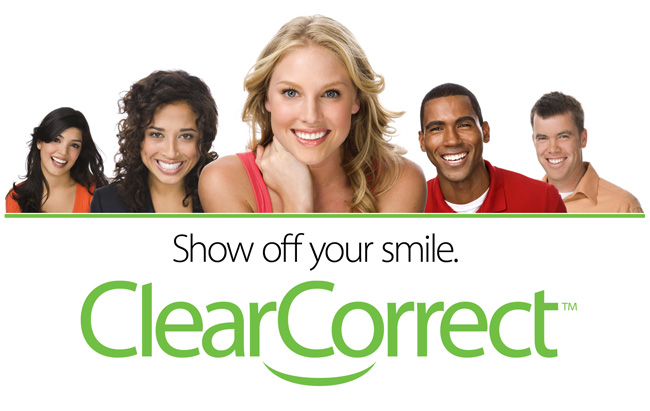 Dr. Mark Mann will make sure that your smile is the best that it can be after your cosmetic dentistry. ClearCorrect Invisible Aligners help fix overcrowding, spacing, under-bite and more; all while letting you smile your biggest without worrying about unsightly metal braces. Don't wait until your treatment is finished to show off your new beautiful smile.
Don't Let Finances Get in the Way of An Ideal You
At Mann Dental Care, we know how big of an impact a beautiful smile can make on your appearance and your self image. We offer you the best in Cosmetic Dentistry at a cost structure that works for your budget, A variety of financing options including no-interest and extended payment plans are available for you. We accept Care Credit as well as all major credit cards. Get started on the road to a new smile today!
You'll Know What You're Getting Here
ClearCorrect Invisible Aligners provide many benefits over metal braces and the highly trained staff at Mann Dental Care will let you know what to look forward to. With ClearCorrect Invisible Aligners you can expect to:
Have your teeth moved a little bit at a time; you'll usually change Aligners once every two weeks.
Not worry about getting food under them; ClearCorrect Invisible Aligners are usually removed to eat, brush and floss.
We'll have appointments around every 6 weeks to make sure you're on track to the perfect smile.
Be done soon; ClearCorrect Invisible Aligners can have your smile where you want it to be in 6 months to 1 year.
What motivates you to have the perfect smile? Are you looking to have a more confident appearance? When you know you look your best, it's easy to let the rest of the details fall into place. No one but you has your best interests in mind with the same focus you do. Well no one but you and Sugar Land Cosmetic Dentist!