Family Dentistry Services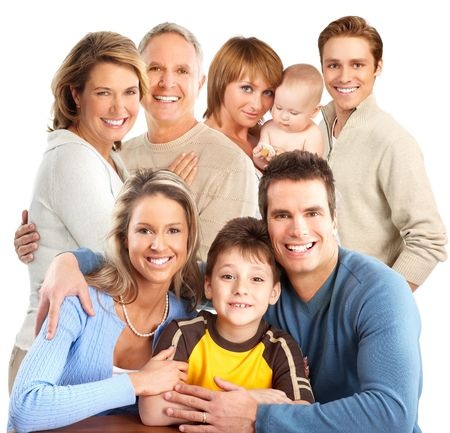 We all love to smile and making sure we have beautiful sparkly pearly whites has never been easier thanks to family dentistry offices. Our teeth are an important part of our body and need to be maintained properly. Regular visits to the dentist are crucial and are an efficient and easy way to ensure the dental health of your family.

Family dental offices offer dental services for your whole family from the eldest right down to the youngest. They provide the dental care that is so crucial today. The different services they provide include dental restorations, preventative care and cosmetic dentistry.

Preventive Dental Services

They always say 'prevention is better than cure' and this is very true when it comes to maintaining healthy teeth. Family oriented offices offer a whole lot of preventive services or general dentistry for all types of patients. Every aspect of your dental care and hygiene is seen to and they aim at reducing all types of dental anxiety. Visiting your dentist every six months is imperative to maintain healthy teeth and gums.

The most common services that dentistry offices offer are:
Regular checkups
Teeth cleaning
Teeth whitening
Denture Implants
Bridges and crowns
Teeth X-rays
Prosthetics
Partials
Fillings
Extractions
Cosmetic Dentistry Procedures
Today, a lot of people are opting for cosmetic dentistry procedures like teeth whitening and placing of veneers. Family dentistry offices can even replace old dental work with new modern implements. Old silver crowns and mercury fillings can be replaced with porcelain crowns and enamel coloured fillings. This field of dentistry can correct misaligned teeth, brighten and whiten discolored teeth and also give you a complete smile makeover.
Restorative Teeth Treatments
They also offer a lot of restorative treatments if you have missing teeth or your teeth have decayed and been pulled out. There are a lot of modern efficient and effective options available today. For example, dentures used to be the only option for people who lost their permanent teeth and didn't want the social stigma of having bare gums. But dentures have a lot of ill effects like not being completely stable and suddenly coming loose, sliding on the gums, and being uncomfortable and painful if the person has ill fitting dentures. Today, with dental implants most, if not all, of these problems are solved!
Dental Services for Children
These family offices have dentists who are more often than not great with kids. They understand children are usually scared of dentists and they try and make the check-up as friendly and anxiety free as possible. Some offices, even have a special playground area for children, which make them a little happier to visit the dentist.
Orthodontics
Family dentistry offices also provide orthodontic services for children as well as adults. It's never too late to correct your teeth! There are special orthodontists who analyse your bone structure and design the proper orthodontic process in order to correct the alignment of your teeth as efficiently and effectively as possible.
Invisible Braces
If you feel you need to wear braces in order to correct your teeth and yet are hesitant about putting them because of the ugly wire, you can opt for invisible braces which correct your teeth while being pretty much invisible. It uses clear plastic braces which are custom designed to fit the wearer's mouth and does not involve the discomfort of wires and brackets. With these, you can smile freely and not feel conscious all the time.
Sedation Dentistry
Sedation is normally used for children who experience extreme anxiety at the thought of getting an extraction or a filling. If your child continues to feel scared, sedation is probably the right answer.
Dental offices doing family dentistry are your one-stop shop for everything dental related and your whole family can avail a wide range of dental services in a stress-free, supportive and calm environment.