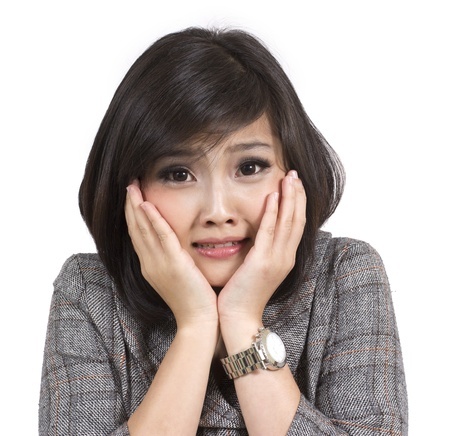 Stressed about going to the dentist? Have bad memories of jarring procedures and imminent discomfort? Avoiding a return visit that can help you look and feel great about your dental health? Cast those memories aside because now you can be free from fear!
It may be hard to believe but it is possible. Continual technological advancements mean more cutting edge treatment and better pain management techniques that, depending on the procedure, can either eradicate pan completely or minimize it enough to make even the most nervous patient calm.
Dental Options
The plethora of options to select depends not just on the type of treatment, but the type of patient too. Here are a few to consider.
Digital X-rays
Before a dentist can determine the work that needs to be done, they need to take X-rays. Say goodbye to those extra large pieces of cardboard to hold open your mouth! Digital x-rays are now available. They are comprised of thin plates that take the required picture but without the patient discomfort.
Laughing Gas with a Twist
If you really want a smile on your face in the dentist's chair, use nitrous oxide, otherwise known as laughing gas, for minor treatments. It certainly has its appeal, especially when treating children. To allow a more fun experience that gives the patient an aspect of control, laughing gas now comes in different scents – such as bubble gum! Not only is scented laughing gas safe, but it provides a distraction from a procedure.
Say No to Novocain?
Way back when, dental anesthetics required needles, needles, and more needles that numbed a tremendous area of a patient's face. But Novocain is no longer the only way to go. Choices now allow dentists to numb only the necessary areas with fewer needles while retaining the localized numbing for longer periods requiring fewer needles. What's not to like?
Sedation
Having a tooth pulled? Dreading that root canal? Terrified of the very existence of the dentist? Have you considered sedation dentistry as an option? This form of pain free dentistry lets patients forget about the dental work that needs to be performed while still making sure that they get the dental work that they need. Sedation can be administered intravenously and the amount given depends on how much sedation the patient needs, including a complete sedation so that the patient does not experience any aspect of the procedure except for the sedation itself.
Drill Updates
The dreaded drill – with its sound, its look, and its feel, it's no wonder that many adults used to quiver at the thought. But with advanced dental technology, the drill of yesteryear is no more. Today's drills use disposable drill bits which means more precise procedures and less damage to teeth. And the drill itself has changed – less noise and less vibration mean greater patient satisfaction.
Lasers
If an updated drill isn't enticing, the use of dental lasers can put many patients at ease. Often used for soft tissue procedures, lasers require less cutting, resulting in less bleeding, less discomfort, and therefore, a reduced need for numbing or other sedation techniques. Its precision targets the affected, meaning a faster recovery.
Out with the Old
Remember those old metal fillings? You would if you are of a certain age. To fit in a metal filling, a dentist needed to dig deep and wide with the drill to wedge it in – but that technique weakened the tooth, which could have caused cracking. Today's techniques use composite materials so that the dentist does not need to dig nearly as deep, and the filling binds to the tooth with an adhesive.
The New and Improved Dentist
Even with the latest and greatest dental techniques, there is another barrier for anxious patients – the dentist. Because it starts even before the patient enters the dental office, eradicating this fear can be difficult.
However, it can be done on several levels. Dentists need to market themselves with the pain free dentistry techniques to encourage patients to talk to them. On their end, patients need to interview potential dentists to understand the technology available to them, and to feel comfortable with the dentist. Patients can ask for a tour of the office, look at the equipment, and even chat with current patients to alleviate their fear.
Conclusion
While taking care of your mouth isn't the more interesting aspect to our lives, it definitely is an important one. By realizing that pain free dentistry can be a reality, patients can take charge of their oral health comfortably.
Do you have questions or concerns about available dental techniques, or wonder how you can enjoy pain free dentistry? Contact us for advice and professional feedback.