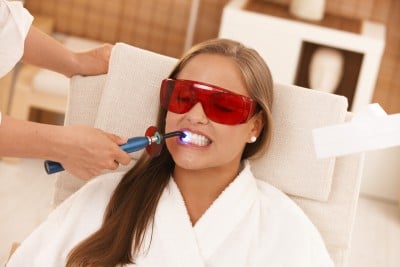 Right from a child to an adult, everyone dreads going to a dentist because people believe most dental procedures are painful. Even a casual visit to a dentist's office will reveal a bunch of anxious faces and one can easily make out the patients are frightened just sitting in the office and waiting for their turn. The reason is most dental procedures are performed without any sedation. However, if you are one of those who is terrified, then you should know that there are options for a painless dental procedure.
Sedation dentistry
is a new technology that helps patients overcome the fear of dental procedures.
Understanding Sedation Dentistry
Sedation in the field of dentistry has been around for several years and is mainly used on patients who have a considerable amount of dental work to be done. However, modern dental professionals have realized that several people avoid dentist visits because of fear and anxiety of pain. This fear prevents patients from even approaching a dentist for regular checkups and also acquiring much-needed dental treatment. They are willing to ignore their own health and wellbeing in the bargain.
There are two kinds of sedation used in dentistry - conscious sedation and complete sedation. Conscious sedation is used on patients who are scared of dental procedures. If a patient experiences heightened levels of anxiety, the dentist would consider sedation. If you have such concerns, then you should openly discuss it with your dentist for the best possible treatment method. Also, people who cannot manage pain are often given conscious sedation.
Conscious sedation numbs the area of the mouth where the dental work has to be done. The patient will not feel any pain or irritation while the dental treatment is carried out. This also is an ideal form of sedation for patients who require extensive dental work.
Complete sedation is given to patients who have to undergo dental surgery for treatments, like tooth implant and essentially when the gum or jaw bone has to be cut.
Options for Sedation
In order to encourage people to maintain oral health and go for regular dental visits, sedation dentistry is being portrayed as the best way to have painless dental treatments. It is a calm, gentle and painless procedure. The sedative is administered to the patient orally using a tablet, sometimes through injections, as well. It also is administered through inhalation or intravenously.
These are some of the most popular sedation options that are being used by dentists across the world today. The patient is prescribed the medication a day prior to the dental procedure. If it is an IV or an injection, it is given 1 hour prior to the treatment. However, after the procedure is completed, the patient will need a caretaker or someone to drive them home.
Sedation is a non-invasive technique and also is very safe. As a result, patients get comfortable and painless treatments. The fact is the patient remains awake during the procedure, but does not realize the pain or discomfort. However, it can cause some amount of drowsiness and relaxation among patients.
Sedations Reduces Treatment Time
Some dental procedures are quite elaborate and a patient may require visiting the dentist's office several times. However, with the help of sedation, the amount of time required to complete the procedure is shortened. This would mean that the number of visits is also reduced. Lengthy procedures can be performed in one-third of the time using sedation.
It also proves helpful with uncooperative patients who tend to resist the dental treatment. The biggest challenge for a dentist is to have their patients steady while performing the procedure. This is very difficult with kids and adults to a certain extent.
Speak to your dentist and be open and honest about your prior experiences. Your dentist will understand your fears and come up with the perfect sedation dentistry plan for you.