Is the Cost of Sedation Dentistry Affordable?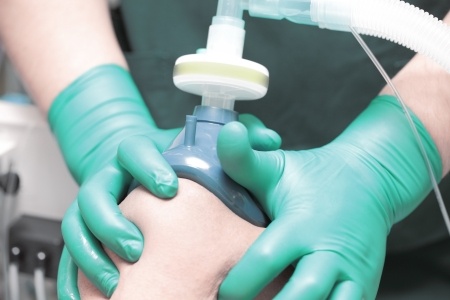 Sedation dentistry cost is a major concern with dental patients who want to go ahead with the process, especially because in most of the cases, it is not covered under dental insurance. This form of dentistry is the perfect solution for those who have dental phobia or cannot relax on dentist's chair. With sedation, dental treatment becomes comfortable as well as painless.
Sedation Dentistry and Treatment Techniques
The types of dental sedation vary and accordingly the cost changes. It may cost you anywhere from a few hundred dollars to $1000. The cost of light conscious sedation is the least. Even moderate conscious sedation cost is not very high. However, general anaesthesia and IV sedation dentistry cost most. The same is for sleep dentistry that requires deep unconscious sedation. However, such techniques are carried out very rarely and are used just for treating patients with special needs and extensive dental work.
Cost of Different Types of Sedation
Inhalation Sedation: Nitrous oxide is used for light sedation and since it is an inexpensive sedation, many dentists provide it as a complimentary service. However, some dentists do charge for inhalation sedation and may have to pay about $100 for it.
Oral Sedation: Oral conscious sedation cost varies between $200 and $400. It is a little expensive owing to use of oral sedatives along with nitrous oxide.
IV Conscious Sedation: IV conscious or intravenous sedation would cost one around $500. However, few dentists charge little less and few charge a little more. The dentists are required to meet Dental Board requisites to give a patient such kind of treatment.
Deep Sedation & General Anesthesia: Very few dentists are certified to administer deep sedation and general anesthesia. This is the reason such dentists have high fees for sedation. In this case, the cost depends entirely upon how much time the procedure would take. Generally, a short treatment may cost $300, while a complex procedure may cost $1000.
The cost will also depend upon certain other factors such as the location of the dentist's clinic, his experience and accreditations. Another point to note here is that the cost of sedation is not included in the treatment. That is charged extra by the dentist.
What makes Dental Sedation Expensive?
The basic reason is sedation dentistry cannot be carried out by any dentist. It needs a specialized, skilled and accredited dentist to perform such a procedure. Though the rules and regulations vary from place to place, yet in most of the places the American Dental Board permits only a licensed and trained dentist to use nitrous oxide.
For IV sedation, the dentist has to be additionally qualified and should hold higher education in dentistry. He should have had undertaken related courses every year to ensure that his permit continues.
For giving general anesthesia to a patient, either the dentist has to be trained to administer the anesthesia or has to call an anesthesiologist to his clinic to perform the task. All this definitely increases cost.
Moreover, the sedation dentist needs to have additional equipment in his clinic for performing dental sedation procedures. He should also be fully capable of monitoring the patient throughout the procedure. Definitely, these equipment are advanced so as to meet all kinds of sedation requirements, thereby adding to the cost of the sedation. After all, one can neither compromise on the quality of equipment nor on the experience and accreditation of the dentist.
One should remember that since dental sedation is not a standard dental procedure, it is not always covered in dental insurance plans. That is why the cost of dental sedation is invariably an out of pocket expense and not everyone can afford it. However, shouldn't you be willing to pay for something that can make your dental procedure comfortable and painless experience?