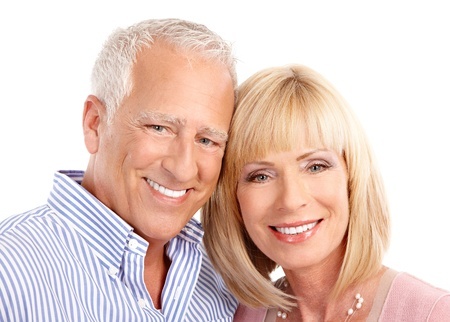 Are you embarrassed about your dental smile? Do you have missing or broken teeth? Are your teeth discolored and this stops you from smiling? Are your teeth crooked and you are self-conscious about it? If you have answered yes to any of these questions, you will benefit from the services of a qualified cosmetic dentist.
Smile Matters
A smile can make you more approachable. It gives an illusion of youthfulness and helps you feel confidence among family, friends and strangers. Many people, who are unhappy with their smiles, have low self-esteem and avoid mingling with family and friends, as they are extremely self-conscious about themselves. Such people often turn into social recluses and come across as unfriendly and arrogant. You definitely don't want people to tag you when you are not like that.
Your smile is your asset. So why live with dental problems when you can visit a cosmetic dentist and enjoy the benefits of modern dentistry?
Solution to Your Smile Problem
Whether you are looking to improve your smile or oral health, you can rely on cosmetic dentistry to help you out. The trick is consulting the right cosmetic dentist to find a permanent solution to your biggest dental smile problems. In the last few decades, cosmetic dentistry has advanced significantly and today, almost any dental problem can be treated and addressed successfully.
The right cosmetic dentist can bring life and brightness to your smile effortlessly. And, you will add confidence to your personality and feel good about yourself regardless of where you are and in whose company.
Some of the dental problems modern dentistry can successfully address are as follows:
Broken or chipped teeth
Misaligned teeth
Worn out teeth
Discolored and stained teeth
Crooked teeth
Gaps and spaces between teeth
Cracked teeth
Missing teeth
Decayed teeth
Giving Smiles a Makeover
Thanks to advances cosmetic dentistry has made, it is quite simple and easy to restore smiles. Cosmetic dentists make use of a number of procedures and tools to enhance smiles. Some of the procedures that are ubiquitously used to address dental smile problems include:
Teeth Whitening: Modern lifestyles and eating habits often discolor and stain teeth. Smoking, drinking red or white wine, coffee and tea and eating certain types of foods can stain teeth. Even certain medications and improper dental cleaning can leave your teeth looking yellowish. While there are OTC teeth whitening products, they are not as effective as the in-house whitening procedure a cosmetic dentist uses. In fact, the results are instantaneous in most cases.
Based on your wishes and expectations, the dentist will use professional whitening products to clean and remove superficial stains from your teeth. The procedure can leave you with a dazzling, white smile that you will have no qualms flashing around!
Dental Veneers
Gaps, crooked teeth, chipped teeth and deep-seated permanent stains can leave anyone embarrassed about their smile. Dental veneers can mask these dental problems effectively and leave you with a set of beautiful and attractive teeth.
Dental veneers are usually made from porcelain and are like think shells that are stuck to your teeth using dental adhesive. The veneers are customized to suit the needs and expectations of each person and hence, they have the same color as the person's natural teeth. Once the veneers are fixed, you will have a beautiful smile and no one will realize about your earlier dental problems.
Dental Implants
If you are missing one or several teeth, you will always keep your lips closed and never smile. Also, several missing teeth can make it difficult to chew properly and speak clearly. Furthermore, missing teeth can make you appear older than you are.
In the past, the solution of missing teeth was dentures. Today, cosmetic dentists can restore your teeth with dental implants. A titanium screw and a crown is all that it takes to restore your smile. Of course, the dentist's experience, knowledge and expertise come into play and should be the first things you check before opting for the services. Nonetheless, dental implants are a permanent solution to missing teeth and you will never have to worry about people finding out, as these implants look, feel and functional like natural teeth.
If you have a dental smile problem, find a qualified and licensed cosmetic dentist in your town or city. You will be amazed at the procedures dentists can perform nowadays to improve smiles and give them a complete makeover.