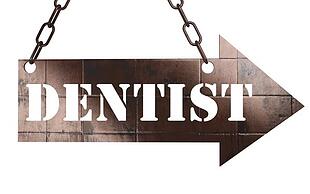 We have all been in a situation when our dental filling came off at the end of the month when all we possibly could be was "broke". The cost of dental care, just like health care, has shot up and is almost twice as expensive as it was about a decade ago. The cost of a dental procedure may be high and you may not have insurance, but there definitely are myriad ways you can find an affordable dentist in your locality. Here is how.
Take part in medical studies
Most schools of dentistry and organizations do researches in dental conditions as well as their treatment options. For instance, several clinical trials are developed to test the quality of newer treatment drugs and also to evaluate the drugs. You must, therefore, take part in medical study in exchange for any dental procedure that you may need, such as cleaning or having a wisdom tooth extracted. But, you must make sure that the kind of work that you require be done matches with what the institute provides. What clinical trial is happening and where can be easily looked up online.
Locate dentists who follow a sliding scale
While most standard and premium clinics will have their rates for dental procedures fixed already, you will still be able to find a dentist, who follows a sliding scale, implying that he/she will charge for dental procedures according to the income of the patient. If you do not find an affordable dentist who follows the sliding scale, you could try to enroll to receive services from a free-of-cost medical care.
Search for discount coupons online
It is easy to find websites that offer discount coupons or deals every day. It may not be easy, however, to find a deal at all times. These websites only put up such dental deals occasionally. But, this is one of the easiest ways you can find a dentist you can afford. It can be a life saver to keep up with these websites, especially if you do not have dental insurance. It will keep you from documenting dental bills that total hundreds and thousands of dollars.
Enroll in dental plans
Several finance companies offer discount dental plans for a yearly or monthly membership fee. These plans allow one to get significant discounts on dental costs in the future. Look for such finance companies online, or look for recommendations with your local dentist.
Use dental student services
Dental students who have just graduated are always in the need for hands-on experience before they can build their own clinic or join a good hospital; more importantly, to be licensed. So by seeking a dentist, who is a graduated dental care student, you would not only help them in increasing their experience, but also get the dental procedures done at a much lower cost.
Pay upfront to get instant discounts
Try as much as you can to pay your dentist in advance. This will help you get discounts in your procedure. A study that was conducted in California had found that most dentists are positive and willing to drop the total cost of the procedure if the patient is willing to pay in advance. This could be a good way to find an affordable dentist.
Travel abroad
This may be your last resort if you just cannot find a dentist who is affordable in your state of residence. This option may be worth the travel expenses if you have a really expensive surgery to go through. Some developing countries offer low cost dental procedures and treatments. If you cannot decide or plan how to go about this plan, speak to your current dentist as to whether going abroad is a wise decision to make.
While it is best to try and save on dental care, your priority must be to take care of your teeth. Do not land up in a clinic that offers below average dental care in your search for an affordable dentist.