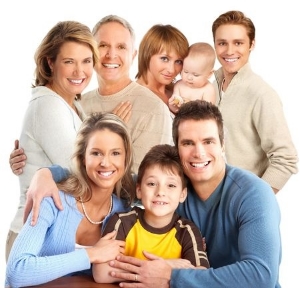 If you are relocating or moving to a new town or city, a dentist and family dental care will be the last thing on your to-do list. You will be paying more attention to your kid's school, ensuring you find a home that is conveniently located and close to parks, schools and shopping area and making sure the neighborhood is right for you and your family. However, you should also think about finding a family dentist, as teeth are important.
You have just one set of teeth and there is no way you can replace them unless you are willing to spend a lot of money. So, doesn't it make sense to find the right family dentist in Sugarland, TX? If you have a good dentist, preventive dental care can save you thousands of dollars. Also, you and your kids will have the perfect pearly whites.
So, without much ado, here are a few tips to help you find the right dentist for your family dental care needs.
Check Your Family Dental Plan
Before you begin scouting for a family dentist, check your family dental plan. It may specify which dentist you can choose from. If you are relocating to a new town or city, call up your insurance provider and find out whether you can find your own dentist or you have to choose from the list approved by the provider. This will have a huge bearing on your search for a family dentist and dental care.
Get Recommendations
Since you are new in town, your coworkers and neighbors would be more than willing to help you. So, ask them to recommend a good family dentist. Often these recommendations do turn out favorably, as you will find out first hand whether the person was satisfied with the quality of dental care. In case they are not, you know a dentist to avoid!
Make a list of all the recommendations you get and then call us each dentist. A dentist, who does not have time to answer your queries, may not be the right choice. Find out whether the dentist accepts dental plans and also get an idea about the dentist's timings, fees and location. You want a dentist, who can offer all the services you need without denting your bank account should you have out-of-pocket expenses. Also, the dentist should be conveniently located, so that you can access the dental clinic easily.
Ask Questions
Do not be afraid to ask questions. You want to find out about the dentist's training and education. The dentist should be licensed and reputable. Also, ask for before and after images. A good and reliable dentist should not have any problems showcasing his work and results.
Visit the Dental Clinic
Once you have narrowed down your choices, it is time to visit the dental clinic. You want a clinic that is clean and hygienic, so that the risk of infections and diseases are minimal. Check the staff – are they professional, courteous and welcoming. After all, you will be bringing in your kids for regular dental checkups and you want a dental clinic that welcomes and puts them at ease. When you visit the clinic, you will be able to gauge accessibility and get a feel about the clinic. After all, family dental care is no laughing matter and you should choose nothing but the best for your family's dental needs.
Finding the right family dentist can sometimes be hard work and challenging. However, don't let this put you off. Your teeth are precious and you should be willing to devote enough time to pick the right dentist for your family dental care. The family dentist will be your family's long-term dental health provider and that is why you should take all precautions to make the right choice.