How Much is Sedation Dentistry Cost? Plus Tips For Affording This Type of Care
How much is sedation dentistry cost? When considering any dental procedure, one aspect that patients often have to think about, especially if they do not carry dental insurance, is the cost. The cost of a procedure is an especially important factor to keep in mind when considering what some consider non-essential addendums to dental care, such as sedation. Those who are fearful of the dentist or have to undergo awkward, uncomfortable procedures often prefer to do so under sedation, but when deciding whether or not sedation is the best option, it's essential to keep costs in mind. Here's a closer look at what sedation dentistry costs and a few ways you may be able to handle or reduce those costs.
The Cost of Sedation Dentistry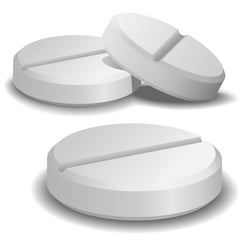 When exploring the question "How much is sedation dentistry cost?" it's important to first make sure you understand what sedation dentistry is, and what it is not. Sedation dentistry uses medications to help patients relax during a procedure. It is is not necessarily imply that you are under general anesthesia -- though general anesthesia is a very strong form of sedation dentistry that is used for the most invasive surgical procedures. Milder forms of sedation dentistry, which relax you without knocking you out completely, are commonly used. These include:
Oral Sedation: Taking a medication like Valium an hour or so before your procedure can help relax you. This pill makes you a bit drowsy and will keep you from being so anxious about what's going on in your mouth.
Inhaled Sedation: Laughing gas, also known as nitrous oxide, can be breathed in through the nose. The effects of this form of sedation are a bit stronger than those of oral sedation, but you're still awake.
IV Sedation: Sedative is introduced to your bloodstream; your dentist can continually change the level of sedation throughout the procedure. Sometimes, IV sedation is referred to as "twilight sleep" as you're barely aware of what is going on.
How much is sedation dentistry cost? The answer depends on what type of sedation dentistry you are referring to. Oral and inhaled sedation are both quite affordable; you can expect inhaled sedation to add about $25 - $100 to your bill for any given dental procedure. Oral sedation can cost between $150 and $500 depending on the brand used and how many doss you need to take. If you require an IV sedative, plan on paying about $500 - $700, and if you must be fully put under general anesthesia, the cost may range from $300 to $1000 or more, depending on the length of the procedure and whether or not your dentist needs to bring in a dental anesthetics specialist to assist.
How Can You Pay For Sedation Dentistry?
If you have dental insurance, chances are good that it covers sedation dentistry costs for at least major procedures, such as extractions and dental implants. However, many insurance policies do not cover sedative costs if you choose to be sedated for more routine dental procedures, such as cleanings or a filling.
If you suffer from dental anxiety and thus need to be sedated in order to make it through routine dental procedures, there are a few ways to reduce or cover the costs of this care:
Visit a psychologist in hopes of being diagnosed with dental anxiety. Some, but not all, insurance companies will cover a portion or all of your sedative bills if sedative has been deemed medically necessary due to dental anxiety.
Ask if your dentist offers monthly billing options, so you can pay for the cost of the sedative over time, rather than all at once.
Apply for an outside credit option, such as Care Credit, which will pay your dentist up front and then allow you to make interest-free or low interest payments over a period of several months.
If you are about to undergo a dental procedure and you or you dentist feel that sedation is necessary, be sure to ask up-front what the cost will be. Sometimes, dentists may include the cost of sedation in the bill for larger procedures like implants and wisdom tooth extractions, and in this case, it may be covered by your insurance by default. A good dentist wants to ensure you get the care you need and will work with you to devise a payment plan.
For more in-depth answers to questions like "How much is sedation dentistry cost?" contact the experts at Mann Dental Care. We offer affordable sedation options to make dental procedures less intimidating and more comfortable.