How much are dental implants today
?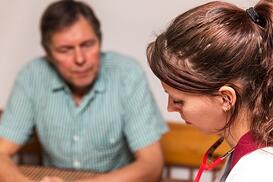 This is one question that automatically surfaces our minds the moment we realize that we need a dental implant. Dental implants are a method by which your lost tooth is replaced by an artificial one.
The cost of dental implants depends entirely upon:
If it is a single implant or a series of implants
The type of procedure followed: surgical or prosthodontic
Whether you are consulting a general dentist or a dental specialist
What Determines the Cost?"
A tooth that is implanted in your jaws is constructed out of titanium fixtures and porcelain along with an expensive metal foundation. The titanium fixtures are rooted in patient's jaw bone and need surgical component, while the porcelain tooth has to be attached to the implant fixture using Prosthodontic component. Thus, it becomes imperative to take quotes for both surgical and Prosthodontic workings.
Considering Dental Implant Surgical Cost
There are other factors that determine the cost of dental implants. These are as follows:
Which surgical clinic you are consulting
How much experience the clinician holds
Which implant fixtures you select?
There is no dearth of dental implant systems in the market. Some have a high success rate, while few others are less popular. Some implants are made in Korea, China and Sweden, while others are manufactured in the United States. Depending on where the implant is manufactured, it can cost anywhere from $80 to $700. The actual cost of the implant is dependent on who the manufacturer is, but there are other factors governing the cost.
Considering Dental Implant Prosthodontic Cost:
How experienced the prosthodontic clinician is
What kind of special training the clinician possesses
Which dental laboratory the clinician has selected to manufacture porcelain crown
It is imperative to understand that there are thousands of laboratories manufacturing crowns. It is their skills and standard that varies the cost factor. The same crown can be made for $80 as well as $300, if sent to lab of high repute.
Dental Specialists v/s General Dentists
Another important pointer to the question "how much are dental implants?" is whether the patient is consulting a general dentist or a registered specialist. A general dentist may not be equipped to handle dental implants; whereas a dental specialist will have not only have the knowledge, but also the equipment and experience to deal with implants. This said, even a general dentist can perform dental implant procedure, but the cost will vary.
Try and find a dental specialist recognized by the American Dental Association (ADA) for meeting the requirements of procedures as the norms and stipulations of the Association. Hence, it is in your interest to check the credentials of the dentist before opting for dental implants.
Opting for a registered and certified dental specialist will give you peace of mind, as the dental implant procedure requires a lot of expertise which comes with experience. The ADA, at the moment, recognizes just nine dental specialties. Hence, you can either go to the oral surgeon, maxillofacial surgeon, surgical specialist, an expert prosthodontist or a periodontist.
While a periodontist undergoes seven to eight years of training; oral surgeons have eight to nine years of experience; and a maxillofacial surgeon holds fifteen to eighteen years of training. It is obvious that they will charge you more. A general dentist undergoes four to five years of training and hence his charges are less.
The cost of dental implants also depends upon how complicated the implant crown procedure is because the critical implants involve cosmetic surgeons too, who would also charge a considerable amount.
Now that you have got the answer to "how much are dental implants", isn't it time to act fast and bring back that beautiful smile of yours?