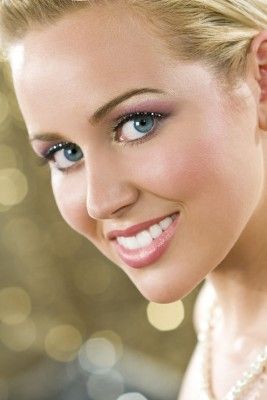 "You have a beautiful smile!" Wouldn't you like to hear that every day? If you're hiding your teeth behind a tight-lipped smile, or covering your laugh with your hand, then Mann Dental Care can help you achieve a winning smile that lights up your face and the room.
With 5 simple methods, see how Cosmetic Dentistry can give you a healthy, confident smile.
1. Teeth Whitening For a Brighter Smile
Coffee, tea, smoking, age and genetics, all play a part in teeth discoloration. But with a simple teeth whitening procedure, Dr Mark Mann can give you a whiter, brighter smile. With professional teeth whitening taking as little as an hour, you can brighten your smile on your lunch break! Mann Dental Care uses the ZOOM! Whitening system, which works by applying a whitening gel to your teeth then using a laser light to dislodge stains and discoloration.
Mann Dental Care can also provide a do-it-yourself kit for lifestyle convenience.
2. Clear Aligners For Straighter Teeth
Clear Aligners are the perfect solution to crooked or misaligned teeth. The easy-to-wear, custom-fit aligners have no visible components, so no one will notice you're undergoing teeth alignment therapy! As you can easily remove the aligners when eating or drinking, there are no dietary restrictions as there are with metal braces, and your oral hygiene is maintained as you have greater access to the surface area of your teeth and can floss with ease. In as little as 12 months, you can have the straighter teeth you so desire.
3. Restorative Dental Implants, Crowns & Bridges
Dental implants are a strong, durable restorative option and work by using a surgical steel bar as a stable foundation for a perfectly sculpted artificial tooth. Dental implants promote cell growth, reduce bone loss to the jaw, and can last up to 40 years. The process can also be administered under sedation dentistry to reduce any fear or anxiety.
Crowns can be the perfect restorative dentistry procedure to repair worn teeth or strengthen and restore color to a dental implant. Crowns are bonded to your natural tooth, and while they do not have the same longevity as porcelain veneers, they are a fantastic restorative option.
Bridges are used to replace several missing teeth in a row, and while the process is similar to fitting a crown, a fixed bridge is anchored to the 'abutment' teeth. Crowns and bridges can restore a gap-toothed smile to beautifully seamless smile!
4. Perfection With Porcelain Veneers
Porcelain veneers are another restorative process that can restore color and symmetry to your smile. A simple three-step process for porcelain veneers involves a dental technician creating veneers from molds of your teeth, which are applied by your dentist after gently reducing the enamel on the targeted tooth. After a polish, the porcelain veneer will perfectly resemble the natural look of your teeth. Porcelain veneers are the perfect option to restore:
chipped teeth;
broken teeth;
uneven teeth;
unusual teeth spacing.
5. The Essential Dental Appointment
Scheduling regular dental appointments is the perfect way to ensure the health and appearance of your smile. Mann Dental Care are committed to ensuring your oral health and hygiene is maintained and will work with you to fit your appointments around your lifestyle. A healthy smile leads to a happy, confident you!
Which dental procedure do you believe would inspire someone to say: "You Have A Beautiful Smile!"