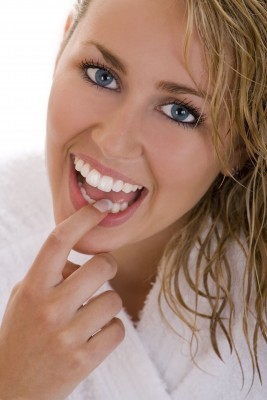 Dental crown is perhaps one of the most common dental procedures performed by a dentist. It can restore your tooth and ensure there is no need for extraction. Crowns in dentistry are the most used cosmetic dental products to protect teeth. Crowns offer an easy way to repair teeth, whether they are decayed, chipped or fractured. The crowns are customized to fit the patient's mouth and this makes them extremely versatile and preferable.
Uses of crowns in dentistry
Typically, dental crowns are used in cosmetic for cosmetic repairs. Some of the reasons why crowns are preferred by dentists include the following:
If the dental implant does not match the surrounding teeth
Strengthening teeth that have become weak due to tooth decay
Restore a tooth that is broken or chipped
Repair tooth loss
To strengthen a tooth that has a large filling
To support a dental bridge
To repair discolored tooth and teeth whitening
What are dental crowns made of?
Dental crowns are made in dental laboratories by licensed technologists. They basically are caps that made from metals, porcelain ceramic or composite resins. Sometimes to give additional support to the crown, the porcelain may be fused with an inner metal structure. So it is quite possible to have a combination of materials and come up with an exquisite, near-natural-looking crown.
How to decide which material is best?
Every kind of material that is used to make dental crowns in dentistry has its advantages and disadvantages. Metal crowns are durable and tend to last a long time. However, these crowns are not esthetically pleasing and this is the reason why they are used just for molars, which cannot be seen when talking and smiling.
If you are looking for an affordable dental crown, you should opt for resin dental crowns. The downside is they are not durable. They break or wear down quite quickly.
In case you want something natural looking, you should speak to your dentist about porcelain crowns. They do not wear down as quickly as resin crowns and also can be colored matched to your natural teeth, so that no one realizes you have a crown.
Usually, your dentist will decide which material is best for your dental requirements. However, you can make suggestions if you are knowledgeable.
How long do crowns last?
Resin crowns do not last very long when compared to porcelain crowns. However, porcelain crowns, albeit long-lasting tend to break more often than porcelain crowns fused to metal. Many dentists prefer working with porcelain, as the color can easily be matched to natural teeth. Hence, they are always preferred if patients need their front teeth capped.
Who decides which crown is best?
This decision is best left to your dentist, because he or she will give you a practical solution. The bottom line is that every type of crown can be fabricated to fit into your mouth seamlessly.
During consultation with your dentist, discuss your budget in detail, so that he or she will keep your finances in mind while suggesting a crown. A crown may be just what your tooth requires to protect it from further damage and wear. Therefore, try not to decide based on cost. Listen to your dentist.
Once the dentist determines that a dental crown is the best solution, speak to the dentist about the different materials for your crown. Remember, you should take into consideration factors such as color matching, wearing down other teeth, longevity and cost before deciding which type of crown is ideal.
Crowns in dentistry have revolutionized cosmetic dentistry. Thanks to crowns, today smiles world over are more beautiful, dazzling and whiter.