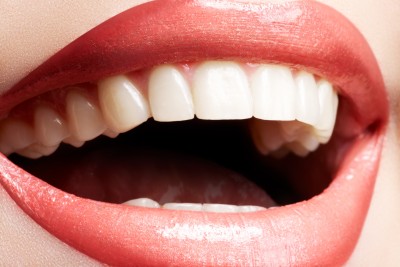 If you have crooked teeth, clear aligners might be the solution you're looking for. Too often, people get braces or other orthodontic solutions that leave them unable to continue with their normal lifestyle. They can't eat properly, have discomfort when sleeping and are embarrassed to go out with friends or colleagues because of the awkward metal wires in their mouths. When you use aligners, you can continue with your social, professional and active lifestyle while your teeth are gradually straightened. You'll be happy, and no one will notice a thing.
Keep Active
This amazing dental therapy allows you to maintain an active lifestyle without worrying about damaging your teeth and gums. Braces make it difficult to play sports without risk of injury, while aligners allow you to keep doing what you do without worry of getting hurt.
Be Social
Unlike the embarrassment of having metal wires sticking out of your mouth, aligners are clear and virtually invisible. No one will see that you're receiving dental treatment, and you can even remove them for special social or professional events.
Keep a Normal Lifestyle
Worried about how you will sleep and eat with braces? When you use aligners, these no longer have to be a concern. Aligners are comfortable and you'll sleep with ease, knowing that your teeth are being gradually shifted to perfection throughout the night. With aligners, you don't have to give up any of your favorite foods, no matter how sticky or chewy. Simply remove your aligners before you eat, and put them back in immediately afterwards. It's that simple.
Aligner Therapy Works Quickly
How long do braces usually stay on? It can take years to get that perfect smile you've been striving for. With aligners, your smile can be straightened in as little as six months. Don't spend years uncrowding your teeth when you don't have to.
Improve Your Dental and Gum Health
Clear alignment work to improve your overall dental health. By straightening your teeth, they make it easier to brush and floss. Here are some other ways:
Remove aligners before brushing and flossing, making it as easy as possible
You can use them with whitening techniques for your teeth
No messy wires that can damage the inside of your mouth
If you could have the smile you always wanted without the inconvenience of braces, would you take it? These invisible aligners change your life!