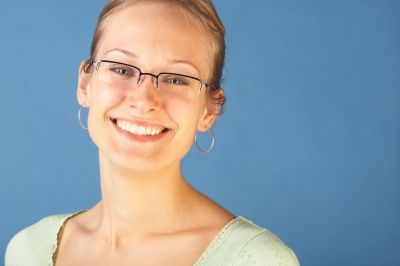 Do you want to be a cynosure of all eyes when you flash your pearly whites? Did you know when a person has the ideal smile and bright, sparkling teeth, it becomes impossible for people to take their eyes away from the person's face. A great smile acts as a magnet and is also a fantastic way to boost your self-esteem and self-confidence. Sporting a smile that's perfect is not that difficult, thanks to the advances in dentistry. The right dental procedure can help you get that smile you always wanted.
A pleasant smile can boost your ego, confidence and career, as well. Smiling is an art and one can perfect it only when they have beautiful teeth to display. If you have bright white teeth, you will smile confidently. This can become your biggest social and professional asset.
What to consider while choosing a dental procedure for the perfect smile?
Smile correction does come at a price. But how much are you willing to pay for it? There are many types of dental procedures that can help you achieve the ideal smile. Here are some of them:
Tooth brightening is one of the cost effective dental procedures. A single sitting of tooth brightening procedure will cost you $300 approximately. However, the price depends on the dental office you visit and the dentist's fees. It is an easy procedure and takes just a couple of hours.
Veneers are an external covering for your teeth that are used for correcting broken, missing and chipped teeth. Veneers also protect your teeth from further damage and cavities, as well. There are many side benefits of getting dental veneers. However, they are expensive and can cost up to $3,000 per tooth. Also, the dentist will perform the procedure under mild anesthesia.
Well braces are difficult to deal with because nobody likes to have a piece of metal on their teeth. Thankfully, dental technology has advanced and you can enjoy invisible aligners. Braces serve a great purpose - they align your teeth and prevent overbites. Braces show best results in younger patients, but can be useful for adults too. Braces are slightly higher in price compared to other cosmetic dentistry procedures but are worthwhile. You may wince at the $10,000 cost, but a perfect smile is priceless.
Beauty does not come free or cheap. To get a beautiful smile that is perfect for your features, you will have to spend, sometimes more, sometimes less.
In closing…
Now that you know there is a price to pay, you also should know that you need to maintain it. No matter which dental procedure you use, you have to follow up with your dentist for maintaining the look and feel of your teeth. Good dental hygiene and regular visits to your dentist will go a long way in maintaining your perfect smile.

Now that you know what it takes to look beautiful, start acting on it right away. Even the most beautiful looking person in the world will not seem attractive if they do not smile. A smile a day keeps you happy every day! When you smile at someone, you make their day. Remember, there is no magic product that can give you a perfect smile. Just the right cosmetic dentist knows the ways and means of giving you the smile you always wanted. You will be amazed at the results and will have no qualms about flashing your pearly whites at friends, acquaintances, family and even complete strangers. Maybe this is the boost your career has been waiting for. But, what are you waiting for?