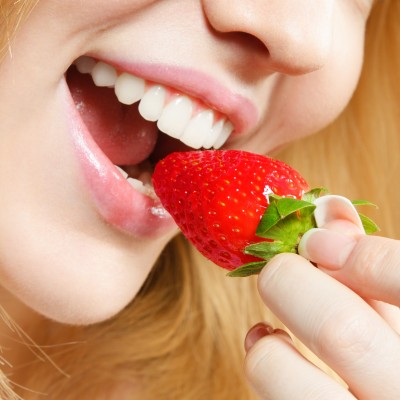 Earlier, when people had problems with their teeth, it was common to get problematic teeth extracted and wear dentures. However, dental technology has advanced tremendously and people do not have to worry about losing their teeth anymore. Today, cosmetic dentists use porcelain crowns and bridges to save people's smiles and help restore their ability to smile without feeling self conscious and eat a variety of foods with ease.
Missing and Broken Teeth: The Solution
Thanks to the advancements in cosmetic tooth restoration, broken teeth, heavily decayed teeth and extracted teeth no longer pose a problem. If you have missing or broken teeth, they can be restored and repaired to their former glory with the help of bridges and crowns made from porcelain. If there is a gap due to any reason in your pearly whites, it can be fixed.
A porcelain crown basically covers the tooth and helps restore it to its original shape, size and color. This allows the crown to blend in with the surrounding teeth and it is hardly noticeable. As the name suggests, the crown is made from porcelain and can be matched to the patient's natural teeth color. Sometimes, if the crown requires additional support, the porcelain is fused to an internal metal structure.
A porcelain bridge is commonly used to replace several contiguous missing teeth, be due to decay, extraction or trauma. When there are many missing teeth in one particular spot, it exerts a lot of stress on the other surrounding teeth. Not only can this stress cause the existing healthy teeth to break down prematurely, it also can cause them to shift and get crooked. Above all, several missing teeth cause a person to look older than what he or she is, as the face tends to sag at that point. Furthermore, this type of tooth loss can make it extremely problematic to speak clearly and chew food.
The Magnificent Porcelain Crown and Bridge
The uniqueness about porcelain crowns is that they can be used to repair just about any tooth and the color of the crown is matched as close as possible to the patient's natural teeth color that no one will be able to tell that the patient has a crown. In fact, to highlight this point, many cosmetic dentists, post images to give prospective patients a better idea about their expertise and abilities. This is the reason why dental patients looking for crowns and bridges should check before and after images to figure out whether the material used are durable and high quality, like porcelain is.
Forget Dentures
If you have several missing teeth, dentures are no longer your only option. In fact, as far as possible, you should avoid dentures because they do not stimulate the gums to stop gum shrinkage and the fit is always an issue. Crowns and bridges made from porcelain have become the norm to replace a missing tooth or teeth.
When you can choose near-natural looking porcelain crowns and bridges, why go in for dentures. Remember, when you decide to get dentures, you will have to get your remaining teeth extracted. Today, cosmetic dentistry believes in saving teeth and enhancing smiles with minimal effort and that is exactly what you can get with crown and bridge restorations. Not only are they a permanent solution to tooth loss, they also ensure your jawbone structure remains healthy.
Do not let missing teeth or extensive decay make you feel embarrassed or hinder your ability to enjoy your favorite foods or speak to your family and friends. Porcelain crowns and bridges offer the perfect solution to enjoy great and long-lasting dental health.