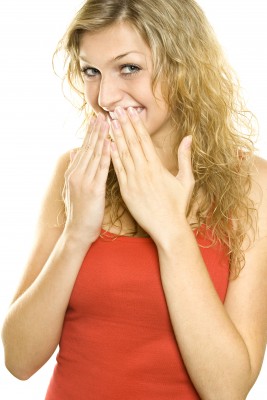 Your smile is precious. It is an asset, so why hide it behind your hands or lips? You should not have any qualms about flashing your pearly whites amongst family and friends. Alas! It is your damaged, discolors and/or missing teeth that are stopping you from smiling with ease. If this is the case, speak to your dentist about porcelain crowns and bridges.
Regaining Lost Confidence
When you have damaged or discolored teeth, it can wreak havoc with your self-confidence. You become too embarrassed to smile and this makes you come across as rigid, arrogant and aloof person. This can pose a problem in your social and professional life. Furthermore, people, with teeth problems, tend to shun social gatherings and turn reclusive.
With the right dental treatment, you can regain your lost confidence and come across as the warm person you really are. Crowns and bridges can do wonders to your smile and overall appearance.
What Can Porcelain Crowns and Bridges Do for You?
There are several benefits of visiting a dentist and getting dental crowns and bridges. Here are the top 5 reasons.
They help fill gaps in your teeth: Gaps in teeth occur due to several reasons. As a person ages, teeth lose density and enamel and small gaps occur between the teeth. As time passes, these gaps become wider. Bridges and crowns can remove these gaps permanently giving your teeth the full volume it needs.
They are used to replace missing teeth: People lose teeth due to cavities, poor oral hygiene or accidents. Sometimes, a dentist will have to pull out the infected tooth to stop the infection from spreading. Tooth loss can be rectified with the help of porcelain bridges.
They cover cracked and chipped teeth: Teeth can crack and chip because of loss of teeth enamel or accidents and even weak tooth conditions. Teeth start chipping due to old age, as well. Such chipped and cracked teeth can be protected using crowns and bridges.

Improve your overall appearance: Missing and damaged teeth can make you look older than what you are. And, when you refrain from smiling, you tend to look old, as well. Crowns and bridges can give you a youthful appearance and go away with sagging cheeks and shrunken mouth which occur due to missing teeth.
The best benefit of porcelain crowns and bridges is that they improve your smile remarkably. The dentist can accomplish this task in just a couple of hours. The procedure is simple and straight forward. When you decide to opt for bridges and crowns, the dentist takes an imprint of your teeth. The porcelain is laid out on the imprint and let to solidify. Once it is hard enough, the dentist places it on your tooth and secures it.
Other Considerations
It is a painless procedure and you can resume your normal eating patterns soon after it is done. Dental procedures, like crown placement are covered by several health insurance carriers. It is considered one of the essential treatments and hence usually a part of dental health plans. If you are concerned about the cost of the treatment, speak to your dentist about financing options and also check with your dental insurance provider. You may need to put down a certain amount of co-pay, but most part of the treatment will be covered by the insurance claim.
Porcelain crowns and bridges can restore your natural and beautiful smile. Next time you feel like covering your mouth while you smile or want to look away, consider dental crowns and bridges as a treatment.