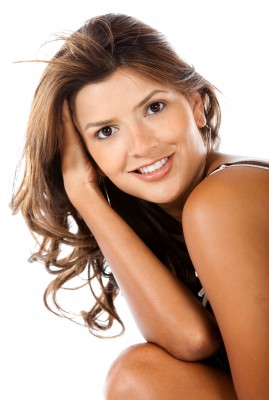 Cosmetic dentistry has become one of the most reputed professions in Houston with the increasing demand for smile-makeovers. Cosmetic dentistry promises to provide customized affordable dental solutions such as dental implants, laser teeth-whitening, oral sedation, porcelain veneers, porcelain crowns, full mouth bite reconstruction and clear aligner orthodontics to help bring back that sparkling cheerful smile on your face.
With the availability of expert cosmetic dentists, digital x-rays, TMJ treatments, porcelain bridges, snap-on smiles and clear aligner orthodontics, it is possible to get beautiful teeth and a new smile. With cosmetic dental procedures, gone are the days when you used to shy away from your very best smile.

Read on to know more on five effective dental treatments that can help you restore your lost smile.
Laser Teeth Whitening
Laser teeth whitening is one of the most popular dental procedures that helps in regaining your beautiful natural smile and makes your teeth sparkling white. People having discolored or stained teeth can opt for Laser Teeth Whitening method. For best results and better treatment, consult Houston's best cosmetic dentist. However, when you visit any professional cosmetic dentist, carry your medical history. Visit our website for complete details on teeth whitening procedures.
Porcelain Bridges
People with crooked teeth or broken ones can best find help from a professional cosmetic dentist. Porcelain bridges for your broken teeth are an effective option to consider as a broken tooth makes your facial expression ugly. A porcelain bridge is a very simple procedure that can be expertly done by skilled cosmetic dentist. Choose porcelain bridges and replace your crooked or broken teeth and get back your beautiful perfect set of teeth instantly.
Porcelain Veneers
Porcelain veneer is often the best solution for those looking for to get a beautiful smile with perfectly shaped teeth. Porcelain veneers are considered perfect dental treatment for:
Chipped teeth
Stained teeth
Discolored teeth
Ugly spaces or black holes and
Fractured teeth
Porcelain Crowns
If your tooth has been damaged due to any injury or accident, a porcelain crown procedure is the best option. Generally, a porcelain crown is made up of metal, porcelain, pressed porcelain or a combination of these. They apply to the following circumstances :
broken or damaged teeth
Worn down teeth
large fillings that have broken or allowed the tooth to re-decay
Clear Aligner Orthodontics
Dying to have those beautiful straight teeth? Then clear aligner orthodontics is the perfect solution for you. Aligners are easy to use and provide protection to your teeth. With the availability of advanced technology, patients do not require metal braces or brackets any more.
Invisible aligners are comfortable to use and helps in straightening your teeth within few months. Clear aligner therapy makes teeth attractive and helps regain back self-confidence. If you want to know more about cosmetic dental treatment, visit our website and learn more on Clear Aligner Orthodontics
Don't hesitate- opt for cosmetic dental treatment, which not only gives you your million dollar smile back, but helps boost your confidence as well.