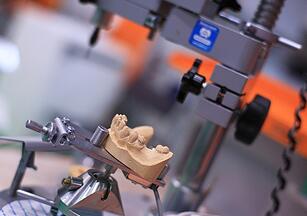 Sometimes, conventional dental procedures may not be effective and you will need to advanced treatment. This is where advanced dentistry comes in. As the term suggests, this field of dentistry uses advanced diagnostic and treatment tools and practices to provide the necessary treatment. It goes without saying the dentist should have a lot of skill, expertise and experience to use advanced dental procedures and treatments.
Advanced treatments and procedures are not quick fix or short-term. Rather, advanced dentistry aims to provide long-term dental health care rather than oral disease care. This form of dental health care looks to take a comprehensive approach that focuses on the connection between oral health and overall health. The dentist looks to maintain your beautiful smile.
No Pain No Gain?
The age-old adage – No Pain, No Gain – does not hold true for modern dentistry. Those days of screaming patients are long gone. Today, the most complex dental procedures can be done without causing the patient any discomfort or pain.
After evaluating your dental health, the dentist will find out more about your overall health, lifestyle habits and even diet to ascertain external and internal risk factors. After these factors are identified, the dentist will then get a better understanding of your jaw, gums and teeth using state-of-the-art imaging tools, such as CT scan. It is only then the dentist will devise a treatment that is best suited to your needs.
Today, modern dentists use sedation dentistry to ease discomfort and relax patients. So, if you need a major dental procedure, you will not be aware of anything, as the sedation – oral or IV medication – will relax you. In addition, the local anesthesia will numb the treatment site. So, you never have to worry about the pain while sitting on the dentist's chair.
Comfort and Convenience
Advanced dental treatment centers today know the importance of making patients comfortable. That is why many of these centers have some simple comforts, such as reading materials, music, TV and even video games, to help patients relax while they wait for their turn. Above all, these centers make the treatments and procedures affordable by offering patients different financing plans and working with major insurance providers.
Tackling Complex Dental Procedures
Some of the complex and complicated dental procedures that advanced dentistry can handle seamlessly include:
Dental Implants: Whether you have a single or multiple missing teeth, you never have to worry or resort to removable dentures and bridges. Now you can dental implants to replace missing teeth permanently. These implants look and function like real teeth and go a long way in improving your quality of life and overall health.
Neuromuscular Dentistry: This is a specialized field of dentistry wherein alignment issues related to the bite and jaw can be corrected. Misaligned jaw or excessive teeth grinding can lead to TMD or temporomandibular joint disorder. Neuromuscular dentistry can help with TMJ pain and prevent other related problems from occurring.
Periodontal Treatment: Gum disease is a common problem among adults and this requires specialized treatment. There are surgical and non-surgical treatments depending on the severity of the periodontal disease.
Full Mouth Reconstruction: Whether you have suffered from severe oral trauma or you have serious oral health problems, this field of dentistry can restore your teeth with the help of full mouth restoration.
The field of advanced dentistry has a treatment for just about any type of dental issue that you or your loved has. So, don't worry. If you have a oral health problem, there will be a treatment for it. Speak to your dentist today about advanced dental treatment and you will be amazed how affordable such a treatment can be.