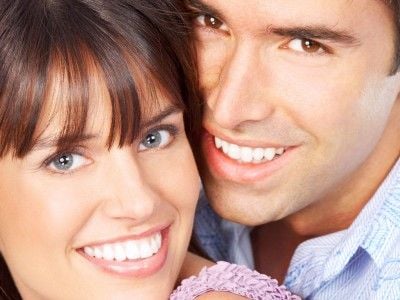 Your smile gives you more than just a cosmetic advantage. It inspires self-confidence and contributes to good dental health. When considering a cosmetic dentist, take into account the experience, dedication and technology of the practice. Cosmetic dentistry is a highly specialized field that provides a much-needed service to millions of people.
Four dental therapies used
1. The most popular method for creating beautiful smiles is laser tooth whitening. In this treatment, a special whitening gel is applied to your teeth; after that, the technician uses a laser to activate the compound. This procedure typically takes less than an hour, and you'll see results immediately!
2. Another method for creating a perfect smile is clear aligner therapy. This procedure is ideal if you have issues with crowding, overlapping or widely spaced teeth. A clear, comfortable "tray" is molded to the specifics of your mouth's shape. Once you fit the aligner over your teeth, only you will know it's in – but everyone will notice how much better your smile looks as the trays align your teeth painlessly and gradually over the course of six to 12 months.
3. Veneers are an established method used by dentists to create beautiful smiles. The veneers are thin covers that are molded to your teeth, then bonded into place. They brighten up discolored teeth, cover cracks, and smooth out jagged edges.
4. Broken or missing teeth? They're no longer an issue. Durable porcelain crowns and bridges deliver lifelike appearance that matches your existing teeth. Unlike they "old days" of dentistry, you no longer need to undergo painful extractions to have a bridge put in. Your custom-made porcelain crowns and bridges are integrated seamlessly into your mouth, improving your bite, your facial structure … and your smile.
Answers to Three Common Questions
1. Will it hurt? Many people experience fear, thinking that pain is part of the dental procedure. If you anticipate pain, your mind may "trick" you into feeling a sensation that isn't there. Stress can also cause you to stiffen up, contributing to an ache or pain. But you can conquer your fear with the help of your beautiful smiles dentist. Look to an experienced professional to help you manage pain with easily administered treatments, from painless injection (the site is chemically numbed before the needle is applied) to nerve blockers, nitrous oxide and relaxation therapy. Whatever course you choose, you and your dentist will work as a team to maximize your comfort during the procedure.
2. Can I afford it? Talk to your dentist about a payment plan that fits your budget and schedule. You may choose from such options as a no-interest plan, an extended payment plan or the convenience of cash, check or credit card.
3. What about those teeth-whitening products at the drugstore? They look easy and are easy to purchased, but most of those over-the-counter tooth whiteners contain hydrogen peroxide – a powerful chemical that can affect sensitive teeth and can even contribute to discomfort in eating and drinking.
Are you ready to see a beautiful smiles dentist?
Dr. C. Mark Mann serves the Sugar Land area with a team of friendly, highly experienced hygienists, assistants and patient coordinators. You won't believe some of the before and after photos of his remarkable cosmetic dentistry. Ask for a free consultation with Dr. Mann.