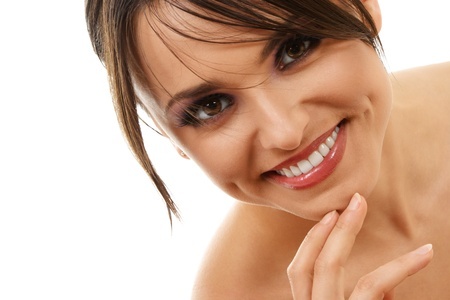 There are so many misconceptions about a teeth makeover that often people tend to ignore getting their teeth done by a qualified and licensed cosmetic dentist. Beautiful teeth can change your entire appearance and personality. When you have perfectly aligned teeth that are dazzling white, you can win over people with your smile and ooze with confidence.
Here are common misconceptions about getting beautiful pearly whites.
Misconception 1: You don't need the services of a qualified and knowledgeable dentist to get beautiful and white teeth
Fact: On the contrary, you require a dentist to give you a beautiful and healthy smile. There are many dental procedures, like veneers, professional teeth whitening and dental implants, that can enhance your smile and also prevent potential dental problems.
Misconception 2: The only way to replace a missing tooth is via a dental bridge
Fact: While dental bridges can be used to replace a missing tooth, today most dentists recommend dental implants. You can restore one or more missing teeth with dental implants and offer a permanent solution. The restored teeth look and function like natural teeth and are stronger and easier to clean compared to dental bridges. In fact, dental implants can even be used as anchors for partial dentures.
Misconception 3: You can use at-home teeth whitening kits to get the same results as professional dental cleaning
Fact: This is not true. You can get higher degree of whiteness and that too instantaneously through professional dental cleaning. While at-home dental whitening kits may be successful at removing surface stains, the results are never optimal. The risk is you may end up with uneven teeth coloring. Dentists use stronger bleaching agents safely to give quick and long-lasting results.
Misconception 4: The only way to repair a chipped tooth is through dental bonding
Fact: Dental bonding has the ability to shape your chipped tooth, but the results will not be long-term. If your tooth is chipped, visit a qualified and experienced cosmetic dentist to find out whether you are a good candidate for dental veneers. These are tailor-made from porcelain and fixed to your teeth using dental adhesive. However, the dentist is the best person to tell you which solution is ideal for your chipped tooth.
Misconception 5: Braces are the only way to straighten your teeth and get a teeth makeover
Fact: If you are getting a dental makeover, braces could be a part of the procedure. However, today there are several other options to straighten teeth, such as veneers and invisible braces. If you are a teenager, the dentist may recommend metal braces, but adults can opt for other dental treatments to get perfectly aligned teeth.
Misconception 6: Dental veneers are used just to change the appearance of your front teeth
Fact: Dental veneers also can be used for teeth at the back of your mouth. They can help your cheeks look fuller and as a result, you will end up with not just good back teeth, but also a more youthful appearance.
Misconception 7: Pregnant women should not attempt teeth makeover procedures, as they are risky
Fact: Any knowledgeable and experienced dentist will tell you that pregnant women should make it a point to visit the dentist every 2 to 3 months during their pregnancy. Pregnancy causes hormone levels to rise and this can cause your gum to swell up and bleed. Preventive and certain cosmetic dentistry treatment should be part and parcel of a pregnant woman's healthcare routine, but she should not attempt teeth whitening, as the bleaching agent used can be swallowed accidentally. Procedure, like bonding to hide chipped teeth or stains, is perfectly safe in the second trimester.
These are some of the common myths and misconceptions about teeth makeover. Now that you know the facts, you should not hesitate visiting a qualified and experienced cosmetic dentist to get a dazzling and awesome smile