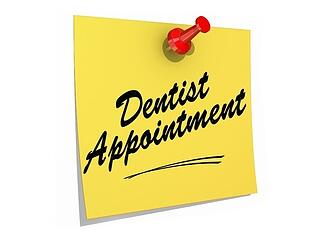 Did you know that dental health is utmost important in maintaining maintain your overall health? If you have dental and oral problems, it could be an indication of an underlying disease. How would you know? The only answer to this is to seek out dental health services. So, fix an appointment with a dentist as soon as possible.
Most people think that having sparkling whites under their lips and a perfect smile would mean that they are orally healthy. This is far from the truth. Dental problems can lie anywhere inside the mouth and only a dentist can read the classic symptoms. Perfect teeth and pleasant breath have nothing to do with good oral health.
Oral health and diseases
Oral health has been associated with several diseases that are terminal and degenerative. Here are some of them:
Diabetes
Gastrointestinal cancer
Heart diseases
Kidney failure
1. Why visit a dentist?
These are reasons enough for a person to get regular dental checkups. Unfortunately, many ignore the early warning signs of dental problems. Unless one experiences a toothache of excruciating nature, they do not care to visit the dentist. Or, on the other hand, it would be for cosmetic purposes, like whitening their teeth or aligning their overbite. There are hundreds of disorders that fall in between that people tend to ignore.
2. Recognize early warning symptoms of dental problems:
Did you know that our mouth is very capable of telling you that something is wrong internally? There are some mild symptoms which we often tend to ignore. Some of them are:
Bright red gums
Itchy gums (signs of gingivitis)
Blackened gums
Discolored teeth
Teeth with gaps which occur suddenly
Clenching or grinding of teeth
Most of us do not even associate these symptoms with a deeper problem. We divert our attention from these symptoms and continue with our lives without getting appropriate dental care. Some dental problems, if detected early, can actually be cured before they turn chronic.
3. Include dental care in your insurance plan
Most of us have the habit of checking off dental care from our comprehensive insurance plan, because we think we do not need it. Also, we do it to save some paltry amount on our insurance premium. However, when we do have a dental health problem, it becomes the most expensive form of care. Unfortunately, it is too late to realize how important dental care is.
Today, you can get dental insurance that will take care of all your dental-related health problems. This will give you peace of mind if during a routine dental checkup the dentist discovers a problem. You will not be worried about how to pay for the treatment, as your dental insurance will cover it.
4. Follow oral hygiene habits
Whether it is your dentist or your parents, they have always said that follow oral hygiene habits. Apart from brushing twice and flossing your teeth once a day, there are more things that you should do. Unfortunately, many people are unaware of oral health and how to maintain it.
Visit your dentist every six months
Use a mouthwash after brushing your teeth
Limit usage of fluoride
Do not use off- the-shelf teeth whiteners
Do not ignore symptoms of gingivitis
Dental care has become expensive over the last few years and it is out of reach for many people. The best way to get adequate dental care is by getting dental insurance. With the right insurance, you can avail many dental health services without paying through your nose. Remember, a visit to the dentist twice a year is a must for overall oral health and hygiene. It also can ward off many other diseases, including elevated blood cholesterol, disease and memory problems.