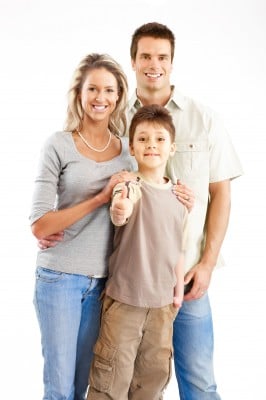 Many employees are offered a comprehensive health insurance plan by their employers. Most of these insurance plans will also include dental financial policy. What exactly is this policy and why do you and your family need it?
Understanding Dental Policy
It is a type of policy that includes a limit, which means that a person can spend a certain amount of the insurance coverage on dental procedures. Dental insurance plans come in various types and each one has its own terms and conditions. You need to check with the insurance carrier as to what type of dental procedures are covered. Sometimes, it is very complicated and difficult to figure out what is covered and what is not.
Typically, the dental financial policy that is offered by an employer would cover health-based dental treatments. Some of these treatments include filling cavities, dental health checkups and other essential dental treatments and surgeries. They may or not cover cosmetic dental procedures.
Here are some ways to pay for your dental treatment if you do not have a dental finance policy. These options may be helpful under varied individual circumstances.
1. Use your credit card
If you do not have dental insurance, you can consider putting the charges on your credit card. Using a credit card would mean that you have to make the payments as scheduled by the credit card provider. If you do not pay your credit card provider at the end of the billing cycle, not only are you charged an exorbitant interest, you also risk spoiling your credit history.
2. Long-term loan
If you have a good credit rating, you can choose a long-term plan to pay off the dental bills as part of your dental finance policy. Some providers offer as much as 15, 30 or even 60 months to pay off the loan without charging exorbitant interest rate. Procedures that involve dental implants, tooth replacement, braces, dentures and root canal are quite expensive. A long-term plan may prove to be very beneficial without having to face the brunt of high interest rates.
3. Cash or check payments
You can pay for your dental procedure through cash at the time of the treatment, service or even use a post-dated check. However, you have to ensure that there are enough funds in your account when the check is presented for clearing. If the check bounces or is returned then heavy fines would be added to your bank account.
4. Medical loan
Several employers give medical loans to their employees. It may not be a huge amount, but it could end up paying a part of your dental treatment fees. The loan will be deducted from your pay cheque on a monthly basis and will reflect on your pay slip. Typically, these loans do not entail any interest and can be repaid within a period of one year. Check with your employer if there are such options for you.
Consider taking a dental financial policy
There are several types of dental policies that come at an affordable premium. Consider investing in one of them after doing comparative shopping. You can use the policy for yours and your family's dental treatments thereafter. However, you may need to undergo a dental checkup to get approval for such a policy. These policies can save a lot of out-of-pocket expense, especially if there is a dental emergency. Nonetheless, depending on the type of policy, you may be required to pay a minimum amount for the procedure.
If you want to get a dental procedure, do not let your finances hold you back. There are several options to help you go ahead with your dental treatment, as intended. So check out the dental financial policy that best suits your dental needs and pocket.