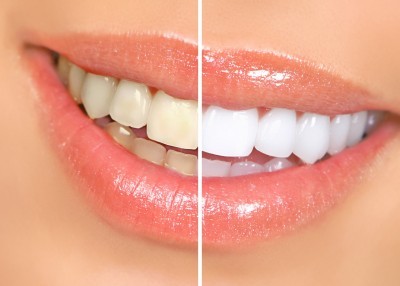 Cosmetic dentist, Dr Mark Mann is committed to brightening your smile and helping you achieve a healthier, happier you.
Here are 5 fabulous ways Mann Dental Care can brighten your smile!
1. Get Yourself a Whiter, Brighter Smile
Have you ever wanted that movie star smile? You can! A simple teeth whitening procedure from your will boost your smile to celebrity status. Employing the latest ZOOM! whitening technique of whitening gel and laser light, in just 90 minutes you will leave our offices with a dazzling, vibrant smile!
Another option available is the convenient do-it-yourself kit. Consisting of a lower-concentration whitening gel, the take-home kit can be applied for an hour at a time, or following advice from your dentist, can be kept on overnight to give you a whiter, brighter smile!
2. Maintaining Your Health
Dental health is essential to maintaining your general health. Dr. Mann's office will provide comprehensive dental care to ensure your teeth and gums remain in a healthy condition.
Untreated dental problems can lead to debilitating health issues as heart disease and stroke. By scheduling regular appointments, you can maintain not only your oral health but your overall health as well!
3. Call For Emergencies
Mann Dental Care understands the importance of dealing with dental emergencies quickly and efficiently. Swift action can save a tooth, and save a lot of pain and cost down the line.
Dental emergencies that require immediate attention include:
knocked-out tooth;
broken tooth;
root fracture;
chronic pain.
If you have a dental emergency, get help as soon as possible.
4. Trusted Experience for Your Restorative Procedures
Depending on severity, chipped teeth can be restored with a simple bonding procedure or you may require a porcelain veneer or crown to return perfect shape to your teeth.
Missing or widely spaced teeth will no longer stop you smiling, and misaligned or crooked teeth are a thing of the past with Dr Mann having extensive experience in restorative procedures.
Here are some of the restorative procedures available:
porcelain veneers;
dental implants;
porcelain crowns;
porcelain bridges;
clear aligners.
5. 'No Fear' Visits to the Dental Office
Dr Mann and his team understand you may experience fear or anxiety when visiting them, but with the advancements in technology, don't let fear stand in the way of a beautiful, healthy smile.
If you suffer from dental phobia, our compassionate staff are always available to answer questions, and even hold your hand through the procedure if you'd like. Mann Dental Care also offers sedation dentistry to help ease your anxiety.
Dental procedures are often shorter with sedation dentistry, and patients have little or no memory of their visit. So ask about the option of sedation dentistry and how it can set you on the path to your vibrant smile with freedom from fear!
Let Dr. Mann, your cosmetic dentist in sugar land texas and his experienced dental team help you achieve a whiter, brighter smile?