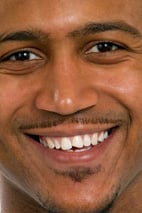 A chipped tooth can be one of the worst dental problems to deal with! Not only will the tooth hurt, but it can be really embarrassing if you have to attend an event with one of your front teeth chipped. Many people who have chipped teeth stop grinning in public because they feel awkward about letting other people see the embarrassing condition that their teeth are in.
If you have a a tooth that is chipped, you shouldn't be freaking out! It is one of the most common dental injuries that affects people today, especially those engaging in contact sports like football, wrestling and rugby. Now, a cracked tooth should always get immediate attention, but according to each case, the criticality of the injury can vary.
What to do just after your tooth gets chipped?
First of all, don't panic. Here's what you can do to deal with a chipped tooth before you go to your dentist:
Mix a teaspoon of salt in a glass of water and use it to rinse your mouth out. If the fractured tooth hurts too much, take an over-the-counter pain reliever. This will tide you over till you can visit your dental specialist for a consultation.
If the tooth that is fractured has an extremely sharp edge, make sure that you put a piece of chewing gum or wax paraffin over it, so that the jagged edge doesn't cut your cheek, gum or lip.
Try to avoid eating straight after your tooth is injured. Consume liquids like juice and soup. If, however, you must eat, eat only soft food that is mashed. Do not bite with the fractured tooth.
What can be done for a chipped tooth?
Dentistry has evolved to a large extent and today, there are innumerable cosmetic dentistry options you can avail of. Your dentist will analyze your situation and accordingly suggest one of the following treatments.
Dental Bonding- This is the method of treatment that is prescribed by the dentist for most cases of chipped teeth. Dental bonding is able to correct all minor cases of broken or fractured teeth. Basically, the dentist uses a composite resin material and structures it in such a way that it matches your fractured tooth. The filling will then be cured with a light to in order to harden it and your chipped tooth will soon look perfect! This is a good, long-lasting and affordable solution.
Enamel Shaping- This method is used to correct minor surface imperfections and small chips. As a part of this process, a small part of the tooth is removed to smoothen the surface.
Dental Veneers- When enamel shaping and dental bonding can't handle the damage that the tooth has faced, dentists suggest dental veneers. These are wafer-thin and made out of porcelain. They cover the surface of the entire tooth.
Root Canal- If the injury that led to the fractured tooth has exposed a nerve, you may have to opt for a root canal in order to save the tooth.
Dental Crown- After a root canal is done, dentists often attach a dental crown that caps the tooth.
Extraction- If a root canal isn't possible, then you may have to undergo an extraction. Don't worry, there are dental implants or bridges which you can avail of to take care of any missing teeth.
Make sure you see a qualified, reputable and experienced dentist as soon as possible after sustaining an injury because he can check the chipped tooth and find out if any structural damage has been caused or if there are any internal dental issues.