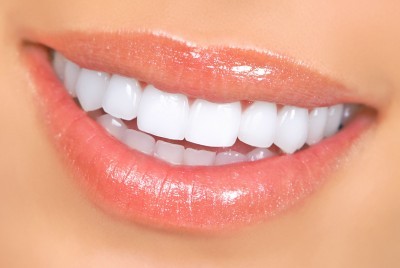 As long as you don't eat too much sugar in sugar land, you are well on your way to having a lifetime of perfect smiles for everyone to see. A smile can reveal a lot about a person, and in this day and age first impressions are everything, so why not start off on the right foot with pearly white and straight teeth. The first and easiest way to maintain your smile would be to keep up with daily hygiene by flossing and brushing multiple times per day. The next step is to make an appointment for a checkup.
Perfect smiles with bright white teeth.
Are your teeth stained from build up or your early morning coffee? No problem! With a fast and easy teeth whitening procedure, your teeth will shine brighter than ever. The procedure typically takes around 90 minutes to complete and it doesn't use any complicated whitening strips. So you won't have to worry about remembering to wear them at night. Teeth whiting is one more way to ensure your smile will stand the test of time. So call or stop in today!
Invisibly aligned perfect smiles.
The new alternative to braces is here! Invisible teeth aligners are taking the world by surprise, and will most likely take your friends by surprise because they won't notice your smile being perfectly crafted right before their own eyes. The aligners are usually cheaper than the traditional metal work as well. There are many reasons to choose invisible aligners over the conventional braces, the top 3 reasons include:
Treatment usually lasts from 6 months to 1 year.
Ability to remove and replace the aligners for ease of brushing and flossing.
Teeth are slowly adjusted over a period of time to reduce pain and discomfort.
There are quite a few other techniques that could be used for upkeep on your great smile, the ideas listed are some of the most common. Now that you have an overview of the ways to maintain your pearly white smile, what do you think is the most essential method for keeping your perfect smiles shining for the years to come?