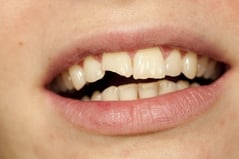 You can't stop your teeth from breaking, because accidents aren't selective. Whether your tooth has broken due to poor dental hygiene (cavities, to be precise) or accidental injury, there is a solution to fix that problem. You need to get those pearly whites back in shape so that you can dazzle the world with your smile. If you are wondering about treatment options to fix broken teeth, we have a few that can make your teeth as good as new. Here are the 3 main broken tooth repair options commonly used to help fix your smile.
1. Crowns
A broken tooth can easily be fixed with a dental crown. Here, the dental specialist shapes your tooth to accept the crown, which is usually made from ceramic. You also get a crown made from metal and resin. The strongest from among these is a crown made from metal. However, the porcelain and resin crowns can match the rest of your teeth, improving the broken tooth's appearance. If it's just the top of the tooth that's broken, but the root is still in place, the dentist will perform a root canal procedure on the tooth to put in a pin or post. This way he will have enough structure to place a crown over it and cement it into place.
Before any work can be done the dentist will need to get an X-ray of the root and bone it is attached to. Based on the damage, he will decide whether a crown is the best option for you. To perform this procedure, the tooth and the gum surrounding it will be numbed and the damaged bits extracted.
2. Single Dental Implant
A dental implant is a prosthetic tooth that is attached to the jaw. It comes with an artificial root that holds the tooth in place. It is a perfect option for those who have lost a tooth or a couple of teeth in an accident or as a result of an injury. Dental implants are a great alternative to dentures, because they allow your artificial teeth or tooth to merge with your jawbone. An implant also prevents shrinking of your jaws and changes in its structure.
Screws, cylinders or blades are surgically implanted into the jawbone.This is type of implant is called endosteal. Subperiosteal is the second type of implant where metal framework is used to place the artificial tooth on the gum.
3. Fillings
Fillings can be used to replace small broken parts of your teeth. Tooth filling is an option when the tooth has broken off due to cavities or trauma. Today, dental specialists no longer use amalgam for filling. There is tooth-colored cement available for temporary and permanent filling. However, if you have a broken tooth that is in the front, your dentist will opt for a procedure called bonding. In this procedure, the broken part of the tooth is replaced with colored resin to match the tooth color.
Out of all your broken tooth repair options, this one does not need numbing of the tooth or gum. The dentist will roughen the broken part with a gel of liquid, which will help with the sticking of the resin. Next, the dentist will apply an adhesive to the tooth, then the bonding resin. Finally, with the help of ultraviolet light, he will harden the bonding material. It's one of the fastest broken tooth repair options and one of the easiest too.
Each one of these broken tooth repair options come with their own benefits. Make sure you find a dental specialist, who has the knowledge, expertise and state of the art technology and tools to repair your broken tooth and make it as good as new.