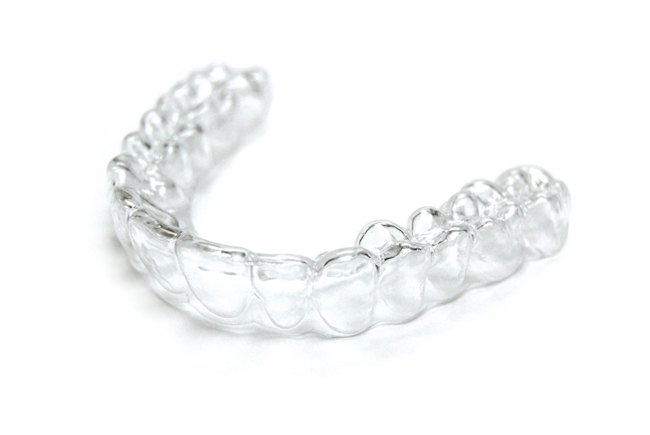 With modern dental care, clear aligner trays are used to provide the support of braces without being noticeable or awkward on the top or bottom row of the user's teeth. This helps spare the patient any embarrassment over a need for alignment support, as well as simplifies the process of getting teeth to stay straight.
1. Very Discreet
When a patient uses clear aligner therapy orthodontics such as ClearCorrect to address their concern over how straight teeth are, no one is the wiser to the corrective effort. Because they are clear retainers that are specially molded to be placed over the patient's teeth, everything from talking to flashing a wide, toothy smile can be done without anyone else even realizing an effort is being taken to fix the alignment of teeth on the top and/or bottom row.
2. More Comfortable than Traditional Braces
The use of invisible aligners is not only a great way for a patient to to keep their effort to themselves, but also a less painful and low-maintenance way to get the job done. Once the aligners are set to work with the patient's teeth, they are placed similar to a retainer that the patient should remove before eating. There are fewer instances of pinching pain on the teeth or gums than with fixed braces, and the invisible aligners are easy to clean with a cup of warm water when not in use.
3. Easy to Use
The fit and shape of the trays make it simple to set and replace on the patient's teeth as needed, and once their use is started a patient is taught how to handle the maintenance and use of them, rather than requiring an appointment with a dentist or orthodontist to adjust them as needed. Getting teeth from the state they are in to the desired alignment is a smooth process from the initial consultation to the end of treatment as long as the patient sticks with the routine and remembers to maintain healthy oral care habits such as brushing twice daily and flossing when they do.

The use of invisible aligners is a comfortable and simple way a patient can keep their alignment to themselves and it promotes the awareness of overall dental care. Visit a dentist and be sure to ask the any questions, starting with this one:

Are you ready to flash your perfect smile?