A Trusted Dentist Sugarland TX Enjoys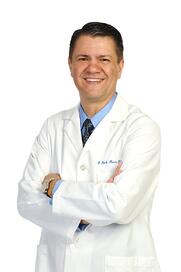 Where do you find the dentist Sugarland TX residents trust and keep busy? Your teeth are precious and they deserve nothing but the best. If you are looking for the right dentist to maintain your oral health and your pearly white teeth, here are 5 invaluable tips that you will find indespesible.
1. Get Referrals
Check with your neighbors, family and friends for referrals. If they are satisfied with a dentist and the services offered, chances are high you too may like the dentist. If you are relocating to Sugarland TX, ask your current dentist to recommend a practice.
The dentist you choose should make you feel comfortable and should have the expertise to offer you a wide range of dental treatments and services. In addition, when you have access to a successful and long-term practice, it gives you the assurance you are dealing with a knowledgeable dentist, who is credible and trustworthy.
2. Services Offered
When you are looking for the perfect dentist Sugarland, TX, find a dentist who can offer you a range of services and procedures. Most dental practices offer fillings, regular dental check-ups and teeth whitening. However, if your teeth require more procedures or treatments, you should not be running from pillar to post finding a new dentist. You should be able to get any and every treatment you seek under one roof.
Some of the services that a good and reliable dentist should offer include:
Dental hygiene services
Emergency dental services
General dentistry services
Sedation dentistry
Pediatric dentistry services
3. Location and Opening Hours
It is important to find a dental practice that you can access easily from home or work. Furthermore, the dental practice should have flexible timings, if you are working. For example, you don't want a dentist, who is open from 8 am until 7 pm when your office timings are 9 am to 6 pm. These timings will make it impossible for you to get the dental treatment, as it would entail missing work.
4. Acceptance of New Patients
A good and reliable dentist Sugarland TX may or may not be open to accepting new patients. Hence, before you decide to drop in, call up and inquire whether the practice is accepting new patients. If you are lucky, you should be able to get an appointment.
5. Honoring Dental Insurance
While all patients may not have dental insurance, finding a dentist that honors dental insurance is a relief. It means that the cost of your dental treatments will be low and you will not have too much out-of-pocket expenses.
It is important to keep your teeth and gums healthy. If you have good oral health, you will have good health overall. Hence, finding a trusted dentist Sugarland TX offers is important. Use these tips to find that ideal dentist or use the short cut and just call up Mann Dental Care to schedule an appointment. You will find a caring and experienced dentist, who genuinely cares about your oral health and wellbeing. So do you know where to look for the perfect dentist in Sugarland?