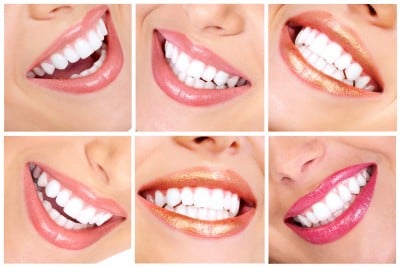 Crooked or misaligned teeth can really have an effect on people. They tend to shy away from social contact, have low self-confidence and are unhappy with their appearance. Thankfully, dental science and technology has advanced sufficiently to help such people out. If you too are burdened with misaligned or crooked teeth, speak to your dentist options to make your teeth straighter.
It is quite strange that there are so many people who don't know anything about this procedure. If you are one of them, here are three facts that you should be aware of.
1. Invisible aligners are great for teeth straightening
Clear aligners can help achieve that perfect smile. These aligners are customized to fit your mouth and are not visible to anyone, unlike metal braces. In case you are uncomfortable wearing them all the time, you can easily remove them and put them back on. As the name suggests, aligners help to align your teeth gradually over a period of time. There are some great benefits of using aligners over metal braces:
There is no need for undergoing an invasive procedure
They are easy to use and can be removed and replaced while drinking or eating
They are invisible and transparent
It can be removed while brushing and oral hygiene can be maintained
Within 12 to 18 months teeth look visibly straighter
Metal braces are very uncomfortable and cannot be removed. Moreover, you have to be very careful about oral hygiene because food can get stuck between the braces. If you do not brush thoroughly, then the stuck food causes several problems, like bad breath, infection of the gums and dental cavities. Aligners are very practical and cause no such dangers. They can be removed when you eat or brush. Also, food does not get stuck as there is no scope of it. If you want to find out more about aligners you should visit a dentist immediately.
2. Don't worry about costs
Cost should not be a barrier between your smiles and you. If you've been neglecting your teeth because of the finances, find a dentist who can offer you a payment plan to suit your budget and pocket. There are many reliable and efficient dentists who offer free consultation on the first visit and this will allow you to figure out how much the teeth straightening procedure will cost you and what are your payment options. You may be able to pay for the treatment in installments without having to pay an interest.
3. Improve your confidence levels
Teeth straightening can instill you with confidence. You do not have to hide your true personality behind hidden smiles and inhibitions. Misaligned and crooked teeth can take away your freedom to smile wholeheartedly. Aligners work along with teeth whitening procedures to improve the color of teeth and give you whiter and healthier teeth. Your confidence levels improve to a great extent and you will shine just like your dazzling smile.
Speak to people who have opted for teeth straightening and find out how the aligners helped them and whether they are satisfied with the results. You also can do an online search for reviews and comments on forums. There is no point in suffering from disgust and inadequacy when you have readymade solutions for your problems. Dental procedures are affordable even without an insurance cover. You just need to find the right dental practice to help you out.
Perfect looking teeth are a great asset to have and can enhance your overall appearance and boost your self-esteem. So what is stopping you from calling a Sugar Land dental specialist today?