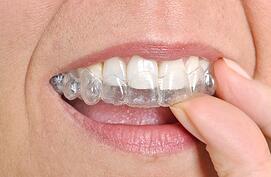 In the corporate world, appearances are everything. So, if you are a business professional and you have crooked or misaligned teeth, it could put you at a disadvantage in your line of work. Modern dentistry has advanced significantly in the last couple of decades to offer you many solutions for your dental problems and one of them is teeth alignment. Do not let your smile and teeth stand in your path of success.
Why are Business Professionals Opting to Align Their Teeth
We all dream of a smile that can win hearts. Flashing straight, white teeth is a sign of confidence. Even studies have found a beautiful smile can increase a person's self confidence by 35%. So, as a working professional, you definitely want to enhance your smile and come across as a confident person. This will boost your credibility during your business meetings.
Here are some reasons why you as a business professional should not think twice about getting your teeth properly aligned by a cosmetic dentist.
• Teeth appearance adds to the overall personality of a person. This awareness has increased among people now.
• People want to look young and beautiful.
• There are technologically advanced methods to get an alignment done now, as compared to a decade before. There are devices such as Invisalign that align teeth without being seen.
It also has been observed many business professionals now have the money to spend on their teeth. Many may not have been aware that there were procedures, albeit uncomfortable ones, to straighten teeth. But modern dentistry has comfortable solutions for teeth alignment that are attractive, affordable and above all, fit into the busy and hectic lives of business professionals.
Techniques to Align Teeth
There are many different ways to align teeth. As a business professional, you can choose one method that suits your requirements and budget.
Regular Brackets: The most common form of treatment for aligning teeth is to put regular brackets. But aesthetically they take a back seat. However, with an increase in number of adults and business professionals going for teeth alignment, product designers have got inspiration to create colored braces. These colored brackets have a band in a choice of colors and look smart. In fact, it has become a fashion statement nowadays!
Clear Brackets: This is one option that is quite popular with business professionals. Though it works on the same principle as regular brackets, clear bracket are plain, as the name denotes, and almost invisible to the eyes.
Lingual Orthodontics: In this case, the brackets are fixed on the inner side of the teeth. Thus, these braces are just not visible and thus have a lot of advantages when it comes to aesthetics and can be worn without feeling self conscious.
Invisalign: These are invisible aligners that can be fitted and removed any time by the wearer. This is meant for those individuals who are totally uncomfortable with fixing bracket, even clear brackets. Since these are transparent, they are not visible and can be worn at work as well. Moreover, whenever need arises, you can easily remove the aligners.
Innovative Technique
With advancement in technology, aesthetically beautiful and fast dental treatments have come into existence. For instance, self locking brackets make exchange of elastic bands superfluous. This aids in hastening the alignment procedure and ensures quick results. In fact, they can bring down the treatment time by 40%.
If you too are a working professional and wish to give your clients a confident and beautiful smile, teeth alignment is the perfect choice. Aligning teeth is possible even as an adult and you never have to worry about your crooked teeth or overbite. Speak to your dentist today and find out the various options to get your teeth aligned and get a beautiful, dazzling smile.