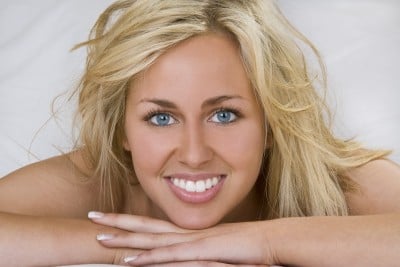 A beautiful smile is one of those rare things that can cause wholesale changes in all areas of your life, and your Sugar Land cosmetic dentist Dr. Mann appreciates this fact just as much as you do. Pearly whites not only boost your confidence and enliven your social interactions, they are also indicative of good oral hygiene and overall health. From teeth whitening to relatively advanced procedures requiring X-ray analysis, Dr. Mann has a whole suite of modern dental procedures to help you unleash that hidden smile.
Dr. Mann has 3 Popular Procedures for Restoring Your Beautiful Smile
If you have worrisome gaps in your teeth, unsightly chips and cracks that have always hindered you from speaking freely with people, then you might want to consider porcelain crowns and bridges. They easily make up for missing teeth, while giving you a natural-looking, white smile sure to light up any room.
Sometimes, your teeth are perfectly fine in a functional sense, healthy and not in need of any robust dental treatment, but you are dissatisfied with the way look. Years of coffee-drinking can stain teeth in a way that no amount of brushing can correct, and you feel self-conscious about their appearance. Uneven-colored fillings and worn-down teeth can be corrected by porcelain veneers, which look just like your natural teeth with all their former whiteness. Dr. Mann can use veneers to get you smiling confidently again.
There are more serious cosmetic dentistry issues involving bone loss with the complete removal of a tooth, due to any number of reasons. Severely decayed teeth, tooth loss due to root canal, and others are things you would have to live with just a few decades ago, or settle for a dreadful replacement. Modern dentistry today has one of the most used dental procedures, dental implants, which can restore just about any smile, no matter how far gone.
Visist Mann Dental Care To Get Your Impeccable Smile
The advanced state of dental care in the 21st century means that you simply needn't settle for a set of teeth with which you are uncomfortable. There exists a procedure for any subpar smile, including teeth alignment using the wonderful clear aligners so you don't set off metal detectors in airports. Is there really anything stopping you from seeing your Sugar Land cosmetic dentist at Mann Dental Care today?