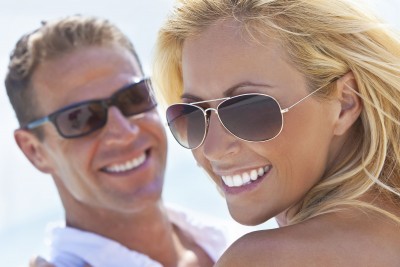 Zoom! Teeth Whitening is an amazing way to get flashy white teeth in less than 45-60 minutes and will remove all your stains and give you brilliant white teeth. No need to hide that beautiful smile of yours when you can take help of cosmetic dentistry and flaunt a dazzling captivating smile.
Dental Problems and Zoom! Whitening
The ground breaking scientific chair-side treatment can be done conveniently at the dentist's clinic and promises instant result. Unlike other prevalent methods for whitening your teeth, Zoom Whitening will not require regular visit and multiple sessions at the dentists. Get ready to flaunt dazzling smile in just minutes at your Sugarland cosmetic dentist, Mann Dental Care.
Safe and Effective
Zoom whitening is an amazing way to whiten your teeth- most importantly it's safe and does need any porcelain veneers. An effective formula, Zoom formula is of a gel-like consistency, applied on the teeth and a powerful LED light is passed through. The results? Amazing white flawless teeth even before you know it! The LED light will help get rid of all stains resulting from tobacco, tea or coffee and you will get back your million-dollar smile. Scientifically proven, this teeth whitening procedure will give your instant dramatic never before results!
Zoom Dental Whitening is Really Fast and Effective
A single sitting and 45-60 minutes of your time and you get a complete smile makeover at Mann Dental Care. We all know that nothing stands out like a beautiful smile- no wonder it's a complete confidence booster- so why not get ready for it? Let Doctor Mann, your local Sugarland cosmetic dentist work its magic on your stained teeth and give you back your confidence and of course that million dollar sparky smile!
Scientifically Proven Results
The professional whitening brand Zoom! has already created more than four millions smile makeovers and still counting! This patient requested, extremely effective whitening formula also comes in two variants- WhiteSpeed and WhiteDay and both promise excellent results. The chair-side treatment, WhiteSpeed is a scientifically advanced teeth whitening laser-formula great for anyone looking for instant brightening. LED whitening technology from the world leaders- Philips will give you better than ever results!
Amazing Pearl White Teeth with Zoom Dental Whitening
Often over the years and due to the lack of proper oral-care, developing stains are just too common. These blur the natural beauty of your smile and you tend to hide your once brilliant smile with your hand! Well, all of us love to receive a compliment every now and then- 'You have a brilliant pearly smile'- and this will surely make your day! This is exactly what cosmetic dentistry at Mann Dental will do to your smile! Get a smile at least 8-10 shades lighter!
Promising instant dramatic results, Zoom Whitening is fast capturing the fancy of millions looking for a smile-makeover. The LED power light will work its ways to clean up all visible stains and Voila! You have great flashy teeth in minutes! Great for any special occasions like your wedding or grad-party, you will love the results.
Perfect solution for the modern day busy individuals, you can also opt for customized solution that can be done at the comfort of your home. Interested to know more? Simply get in touch with Mann Dental Care, your local Sugarland cosmetic dentist and go for a complete dental whitening today!