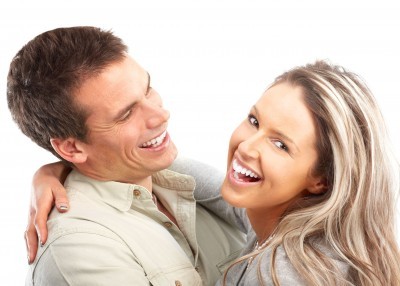 Looking good is paramount to every social being and at the same time having perfect smiles to light up our faces is equally important. It has become a simple and essential social etiquette to smile as it takes us a long way ahead in creating the right social image.
Good looks and well-groomed features are important in our professional life, to achieve our goals and improve our social standing. Self-confidence is a unique quality that has its roots in various other underlying components. We are born with certain features and qualities and only a few of them can be changed, such as our habits and etiquette. However, some features can be improved for the better and this can open up a whole new world for people, who have never tasted success at their workplace or social settings because they are unhappy with their looks or smiles. A confident person would smile without any inhibition. If you are not smiling wholeheartedly, then you are definitely holding something back.
Dental procedures for perfect smiles
To have a perfect smile, you need to consider two most important factors - the best technology and an expert dentist. A dentist is the creator of a perfect smile and if the procedure is done by an expert, the treatment will be extremely successful. Most of us dread the idea of visiting a dentist because of the pain and discomfort involved. However, an expert dentist would perform the procedure using modern tools and techniques, such as sedation dentistry, which can abate the pain and discomfort, making your treatment a pleasurable experience.
There are quite a few types of dental treatments available for smile enhancement. Some may be decided by you. For instance, many patients often choose to get their teeth whitened or have porcelain veneers fixed to their teeth. However, some other forms of treatments would be decided by the dentist, like dental implants, invisible orthodontics and braces.
Here are some of the most common types of treatments that are performed to achieve perfect smiles:
Orthodontics and aligners
Dental implants
Laser teeth whitening
Veneers
Crown and caps
Bridges
TMJ treatment
Braces
Smiles makeovers
Which treatment is suitable?
During the consultation, the dentist will decide which treatment would suit you the best. In order to give you the perfect smile, the dentist will closely examine your teeth structure and if necessary will also order some X-rays. Once the treatment starts, it would only take a few visits to get the smile of your dreams.
What would the treatment involve?
The treatment would largely depend on the type of treatment that has been prescribed for you. For example, if you need just teeth whitening, it could be done in a single sitting. On the other hand, if you would like to have veneers then it would take about three visits to get even and white teeth.
Having a perfect smile does not mean that you need to have the perfect pearly whites. The color of the teeth matters only to 60% of your looks. There are other factors involved, such as alignment, filling in gaps, clearing cavities and levelling your teeth. So, your treatment plan will be decided based on your individual needs, but you can rest assured you will walk away with a dazzling smile!
If you have been suffering from low confidence levels due to your teeth and you find it hard to smile, you should visit a dentist today. The ability to smile is a God given gift. Why wouldn't one want to use it for their personal and professional benefit? If your smile can make your day and someone else's then what is holding you back? Get rid of your problem today, as there are inexpensive and painless solutions available for perfect smiles.