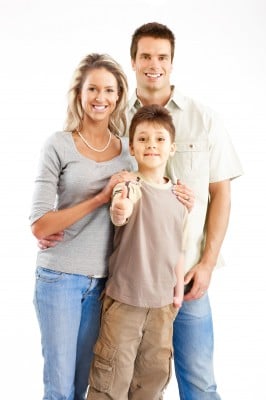 Every single person has unique dental problems that need specialized dental care. So choosing the right kind of dentist in Sugar Land is a very important decision. A smile speaks volumes about a person. In fact, it is one of the first gestures that a person notices about you. A smile expresses warmth and welcoming attitude. It is not only important to smile, but equally imperative to have a radiant smile that is cynosure of all eyes. So, are you smiling right? In order to get your smile right, you need the right dentist, who can make your dream smile come true. So how do you find the right dentist?
Finding a Dentist in Sugar Land?
You do not have to live with ugly teeth or dental inadequacy any more. With advanced dental care, procedures and technology, you can make your dream of looking beautiful come true without a problem.
If you are looking for a good dentist based in Sugar Land, Texas, here are 7 helpful tips to find them.
A dentist should be understanding and compassionate towards your feelings. Should you have a cosmetic dental surgery, your dentist should act on your behalf and put themselves in your shoes.
A dentist should be empathetic about your needs and wants
A dentist should be interested in your wellbeing and work with you proactively to realize your dreams.
The long-term goal of a dentist should be your happiness and wellbeing
A dentist should be comforting and put your fears and anxiety to rest. He should be able to treat you using a painless and comfortable method.
A dentist should be equipped with advanced technologies
The dentist should have tremendous experience in the field of dental surgery.
What if You Find the Right Dentist?
A dentist in Sugar Land has to be passionate about their work just like you are passionate about your appearance. They should be able to provide the best dentistry services for all your dental needs. A dentist's success is measured by the ability of a patient to smile perfectly. A dentist will recommend the essential treatment that is required to restore your smile in its best form.
If you have found the right dentist then all the above things will be taken care of. You also need to know about the popular dental treatments for a perfect smile. A few of them are as follows:
Laser whitening
Veneers
Porcelain caps
Bridges
Traditional whitening
Clear invisible orthodontics
Teeth whitening addresses only one problem and that is to remove the ugly stains from your teeth. However, if you have multiple problems, like cracked or chipped tooth or gaps in your teeth, then porcelain crowns, veneers and implants are a better solution.
Choosing the Best Dentist
Here comes the final part. There are several dentists, who have accreditations and great practices. So, choosing the best amongst them can be overwhelming and tough. As a patient, you also need to trust your dentists and if you believe you have found the right one then it is time that you go ahead. There are new technologies emerging frequently. So keep yourself updated and speak to your dentist about what you know. If you are in luck, you can achieve that perfect set of healthy pearly whites you have been craving for.
We always plan on staying fit, eating healthy and having a perfect body to look attractive and beautiful. Unfortunately, most people tend to ignore their smiles, which is responsible for creating the first impression. Hopefully now you understand why it is imperative to find the right dentist in Sugar Land, Texas?