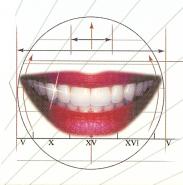 Have you ever thought to yourself that you'd like to have one of those perfect smiles that all the Hollywood stars flash to make people marvel? Do you think it is financially out of your reach? Or, have your previous trips to the dentist left you doubting that you could endure any kind of cosmetic procedures?
Your visions of celebrity smiles are able to become a reality at the local dentist office of Dr. Mark Mann.
Why Not Let Dr. Mann Create One For You?
Not only is Dr. Mann a highly-qualified dentist, but he also cares that you feel confident when you smile. By getting to know you, Dr. Mann can recommend the best cosmetic solutions so that your smile shines brightly.
Mann Dental Care uses the latest dental technology to ensure that your cosmetic procedures are as comfortable and soothing as possible.
What Dental Procedures are Utilized?
Dr. Mann's Sugar Land office offers a range of cosmetic dental procedures, such as:
porcelain veneers
porcelain crowns
ZOOM teeth whitening
clear invisible orthodontics
teeth straightening
and more….
How Can You Afford Your Beautiful New Smile?
Mann Dental Care provides several financing methods to ensure a wonderful experience. Methods of payment include:
Credit Card
American Express, Discover, Mastercard or Visa
Personal Checks
Care Credit
No interest payment plans or Extended payment plans
Your Operative Procedures Will be Smooth and Easy
The five-star team that makes up the Sugar Land office work together to ensure that your visits are comfortable and relaxing. They are happy to answer any of your questions and work to help you feel confident that your investment in your smile is all that you dream it to be.
Furthermore, Dr. Mann tries to complete your procedures in as few visits as possible and uses dental sedation that helps keep you relaxed throughout your visits so that it is as painless as possible.
If you've been debating on whether or not to take the step to confidently let your perfect smiles shine, then why not contact Mann Dental Care and get a free consultation?