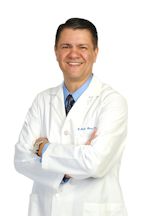 Have you had a dental emergency that affects your smile? Have you suffered injuries to your mouth leaving teeth off-color or chipped? Like anyone else, you want to find a Sugar Land dental office who not only is experienced at this craft, but who also loves the work, enjoys the patients and strives always to excel.

If you live near Sugar Land, Texas, then Dr. Mark Mann is just the dentist for you. This specialized Sugar Land cosmetic dental provider stays on top of all the newest technology to make certain he is always offering his patients the best possible advances in this field. He attends to patient care as though each one is his own family member. Dr. Mann is well-known for not only his dental mastery, but also for the school of dental assisting he founded so that he could pass to others the special dental-care talents and secrets he has learned over his many years this field.
New Advances In Dental Technology
Advances in dental care include invisible, totally clear orthodontics, advances in laser-based teeth-whitening treatments and the very life-like porcelain veneers that bring your smile back from that traumatized edge where you suffered your accident or teeth-altering injury.

In today's world unsightly teeth are a thing of the past. No one should have to compromise on having a beautiful smile. At Dr. Mann's Sugar Land cosmetic dental office if there is a new technique or technology that may benefit you or your current dental health, He will not only be able to explain it to you in easy to understand terms, but he will also be able to provide you with the high-quality delivery of this new discovery that is enhancing the ever-evolving world of dentistry today. You won't have to wait to see it on television or read about it in a science journal. Dr. Mann is on top of this science in theory, application and practice.
What Dental Services You Will Receive:
Once you have made your appointment, expect to be treated with utmost attention and concern. You will be:

1) Respected for your needs and wishes.

2) Appreciated for your good choice in specialized dental care.

3) Rewarded for your choice by an uncomplicated, easy and quick repair.

For People With Significant Dental Fears
If you are a person who dreads dental care, and have perhaps postponed your tooth repairs due to this fear; then Dr. Mann will help you accommodate your fear, and set your mind and heart at ease. If you have needs for porcelain veneers, teeth whitening, clear and invisible orthodontics, or if you simply have a lot of fear, you can call the office today and make an appointment now.
Place Yourself Into The Hands Of Caring Sugar Land Cosmetic Dentistry Experts
Dr. Mann takes the greatest pleasure in turning a smile into its highest potential, and he spares no efforts to set his patients at ease during the process. He has a highly skilled and trained staff awaiting your arrival. To reassure yourself about this fact, simply go to any commentary or testimonial page on any of Dr. Mann's Sugar Land cosmetic dentistry websites and take in the information for yourself. Ask any questions, or leave any comments. We are here to serve you and to make your smile brighter today.