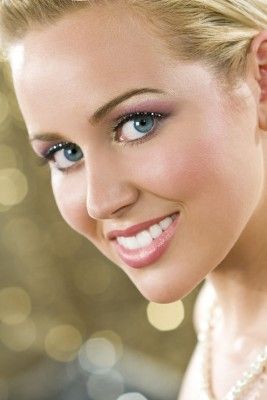 Are you unhappy with your smile? Are you afraid to flash your pearly whites in company? If your answer is yes, you need cosmetic dentistry services. These services can give you a dental makeover and focuses just on teeth and gums that are visible in the smile zone. It is amazing how dental science and technology has advanced. Through these unique and innovative dentistry services, misaligned and asymmetrical teeth can be made symmetrical and discolored and yellowish-colored teeth can be made sparkling white. It is totally amazing how this branch of dentistry can transform and enhance your facial features.
Happiness from Within
Misaligned, crooked and discolored teeth have a profound effect on a person's self-confidence, self-image and self-esteem. You can shun social contact, get depressed and have a negative self-image. Rather than being afraid of flashing your smile in company, you should be confident about smiling at all times. This is where cosmetic dentistry can prove to be an invaluable service. It can restore your teeth and gums through the latest cosmetic dentistry techniques, so that you are happy with your appearance and do lack confidence when you are among people.
Having healthy and great-looking teeth and gums is important for overall emotional happiness and wellbeing.
Types of Cosmetic Dentistry Services You Can Avail
Cosmetic dentistry is categorized into two types – restorative and non-restorative.
Restorative cosmetic dentistry offers the following services.
Grafting and/or reshaping the soft tissues of the gum
Re-contouring the teeth through removal of limited enamel
Direct teeth bonding using composite materials
Porcelain crowns, bridges and dental veneers that are bonded to the teeth
Porcelain crowns and bridges that are fixed to dental implants
These restorative procedures are performed by licensed and experienced dentist, who has the necessary skills and expertise. The restorations are fabricated by a qualified dental laboratory technician, who is not only proficient, but also has artistic talent to come up with superior restorations. There is seamless collaboration between the dentist and the dental laboratory to ensure superior and outstanding results at all times.
The services you can expect when you opt for non-restorative cosmetic dentistry are as follows:
Teeth whitening and teeth bleaching of the external surfaces of the teeth
Teeth whitening and teeth bleaching of the internal surfaces of the teeth
Treating Patients with Advanced Conditions
If you require extensive treatment, you can rely on cosmetic dentistry services to provide them to you. Some of the services that you can avail to treat advanced conditions include:
Establishing or re-establishing the bite distribution in case you have tightly closed teeth while biting
Crafting functional front teeth that are extremely effective in grasping and biting food
Building new enamel surface on teeth using durable and high quality porcelain that does not require too much maintenance
Relaxing the contracting facial muscles around the smile zone to ensure natural and bright smiles
Creating visually appealing smiles that seamlessly complement other facial features, such as eyes
Beautiful Smile Makeover
It truly can be amazing how cosmetic dentistry services create beautiful smiles every single day. So do not let your teeth and gum problems control your life and ruin your self-esteem and confidence. Instead, asmile makeover could just what you need. If you ashamed or dissatisfied with your smile, you no longer have to get depressed or reclusive. Instead, visit a qualified, skilled and experienced cosmetic dentist to enhance your smile. When the right treatment is given, it can transform your smile without letting anyone know you had a procedure performed. Thanks to the advances in cosmetic dentistry, getting an attractive and dazzling smile is now a reality. So, let your natural and beautiful smile come forth.
Metatag:
Crafting and building beautiful smiles is no longer a problem, thanks to the innovative cosmetic dentistry services you can now get access to