You Should Try Implant Dentures,
If You Don't Like Your Dentures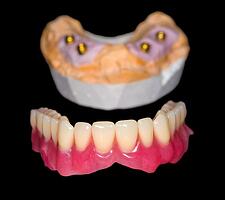 Having a perfect white smile does make you look a lot more attractive. However, many people may not be able to smile because of tooth loss, severe tooth decay and trauma. Such people often may have to resort to dentures which can be unpleasant or uncomfortable. Thankfully, if you don't want to use just dentures, you can always go in for implant dentures.
If you have an aversion to dentures, here are some reasons why implant retained dentures are an ideal choice.
When should you opt for dentures or implant retained dentures?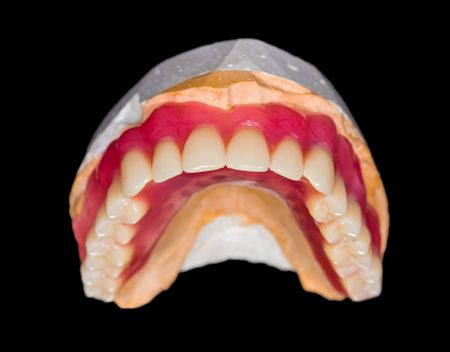 Do you hide your natural smile because you have a few gaps in your teeth? People who have missing teeth due to accidents or whatever reason should opt for dentures or dental implants. You no longer have to suffer from the social stigma of having missing teeth. Today, there are so many efficient solutions to your problem.
Implant Retained Dentures v/s Dentures
Dentures anchored by implants do have a lot more benefits than dentures. In fact, unlike dentures they offer a permanent solution to missing teeth. Implant retained dentures are so realistic that other people won't even realize that those aren't your real teeth! The placement procedure involves surgically inserting the implant into your jawbone and covering it with a porcelain crown so that it will not appear different from your existing teeth.
They look way more realistic than conventional dentures
They are much more stable than traditional dentures
They enable bone preservation
They help you chew better and allow you to savor food while eating
Unlike dentures, dental implants do not require the person to wear palatal plates and this makes them more comfortable for the user
The implant that is surgically placed in your mouth does not affect the health of existing teeth
Of course, since a surgical procedure is involved, you should always consult an experienced dental surgeon with a good reputation before opting for dental implants.
What are Implant Dentures?
You may be wondering exactly what dentures that are retained by implants are and how they are different from regular dentures. Well, they are actually replacements for lost teeth and are surgically implanted into the jawbone. The implants are mostly made from titanium and are generally used for securing crowns or bridgework. Titanium is preferred by dentists because it is extremely durable and biocompatible. It fuses very easily with the jawbone to form a sturdy support for the dentures with the help of snap connectors.
Why you should consult your dentist before opting for implant dentures?
There are certain medical conditions which might affect the dental implant surgery and your dentist needs to be certain that you do not have any of these. Otherwise, alternative procedures may have to be taken. People with the following conditions may not be suitable candidates for the implants.
Diabetes
Cancer
Periodontal disease (gum disease)
Alcoholism
Radiation to the jaws
Addiction to smoking
Your dentist will also have to conduct a comprehensive assessment of your gums and jawbone. This will show the dentist there is sufficient bone mass for the implant and your gums are disease-free.
Is the cost really worth it?
Dental implants definitely cost a lot more than just regular dentures, but they provide so much more value for your money. Every case is different and these are priced differently depending on the complexity of each case. The cost can depend on many factors, such as your geographic location, the amount of additional treatment required besides the implants and type of implants. At least, you never have to worry about your dentures shifting or popping out of your mouth while eating or talking and that definitely makes these implants worthwhile.
There is no doubt implant dentures do cost more than regular dentures, but will definitely provide more benefits in the long run. Your smile is precious and these implant retained dentures ensure your smile stays dazzling and bright.