Hopefully, you'll never need dental emergency services. But if a dental emergency does come up, you'll want to know what to do, what to expect and most importantly, who to turn to for treatment.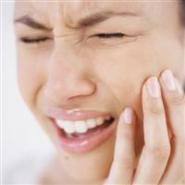 A dental emergency can be an alarming situation, knowing how to handle one will prepare you for the unexpected – making a difficult situation a little less stressful. Here's everything you need to know about dental emergencies:
What Are Dental Emergency Services?
Dental emergencies can happen at anytime and they include a wide variety of problems related to the teeth or gums. Some emergencies are merely cosmetic while others can cause an extreme amount of pain for long periods of time. You might need emergency services if you:
Lose a filing, crown, bridge, etc.
Sustained an injury to a tooth, teeth, or surrounding tissue
Have a broken molar tooth resulting in a swollen jaw
Have a painful toothache that prevents you from sleeping or eating
In many cases, a dental emergency requires immediate attention from a trained professional. And failing to seek dental emergency services could have serious consequences such as extensive loss of teeth, difficulty speaking, infections, or further damage to your health.
If you experience any of the problem listed above, don't wait to get treatment. A quick visit to the dentist's office will relieve your pain, protect your health, and fix your smile!
What to Do in a Dental Emergency
First, check with your dentist to see if they offer dental emergency services – because not all dentists do. It's preferable to find this out before an actual emergency happens. After all, you don't want to be searching for a new dentist with a throbbing tooth.
Unfortunately, many people will delay seeking treatment because they are embarrassed, afraid, or don't want to be lectured about not coming in sooner. It's important to find a dental office with a non-judgmental staff so you can feel comfortable reaching out to them when you need them the most.
A dental emergency can happen to anybody. If you have an accident, chip a tooth, lose a filling or if you are experiencing intense pain, call your dentist right away to make an appointment.
If your emergency happens during business hours, your dentist should be able to see you that same day. But no matter what time of day or night, your call will be answered immediately by the dentist themselves or a staff member. Once you let them know about your specific set of circumstances, they will decide what the best course of action is so you can have your smile repaired in no time.
Dental emergencies always seem to happen at the worst time. It's good to prepare for them as best as you can beforehand so you are ready to act quickly should the worst happen.
How to Avoid a Dental Emergency
Even though not every emergency can be prevented, there are several steps you can take to decrease your chances of one happening to you. Follow the tips listed below to prevent an unwanted visit to your dentist:
Always wear your seat belt
Be mindful of your footing on slippery surfaces
If you play sports, always wear a mouth guard
Get regular check-ups at your dentist
These simple tips can go a long way prevent experiencing a stressful dental emergency But if the unexpected does occur, you can rest assured knowing your dentist will there for you when you need them the most.
Most importantly, don't wait to seek treatment if you are experiencing dental problems. This will only make things go from bad to worse. If you need dental emergency services, contact your dentist so you can get back to your happy, healthy, smiling self!
Have you ever had a dental emergency? Share your story by leaving a comment below....