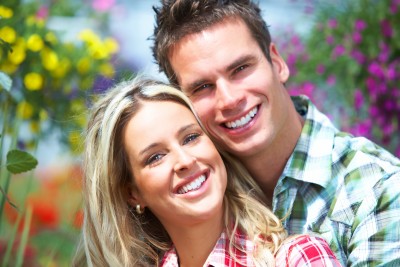 What can a Sugar Land Cosmetic Dentist do for you? Teeth misaligned or discolored? Gaps or missing teeth? Dr. Mark Mann can have you smiling with health and confidence.
At Mann Dental Care you can schedule a no-risk consultation to discuss your needs, and work with you to bring out your best smile. Here are 5 ways to give you a brilliant smile!
1. Teeth Whitening
Teeth whitening is a simple and easy procedure that can return brilliance to your smile. Teeth discolor as you age, and with lifestyle factors such as coffee, tea and smoking impacting their appearance, your smile can lose its shine. With the ZOOM! Whitening System, a whitening gel is applied to your teeth before a laser light shifts stains and discoloration. In just one hour, Dr Mark Mann and his team can bring back your radiant smile.
2. Straighter Teeth? Consider Clear Aligner Orthodontics
We all want straighter teeth, but the idea of metal braces can be off-putting. With invisible orthodontic therapy, you can have straighter teeth without the stigma associated with adult braces. Clear aligners are custom-fit to your teeth, slip easily on and off for eating and drinking, and have no visible components – most people won't know you're wearing them!
Clear aligners give you full access to your teeth so your oral hygiene regime isn't compromised, and allow you to whiten you teeth during your orthodontic therapy!
3. Remove the Gaps in Your Smile
Broken or missing teeth are no longer an issue. Consider the latest restorative dental procedures available to help rebuild your smile. Crowns and bridges are the perfect way to fill gaps in your smile, or restore broken teeth. Porcelain crowns are a simple process used to mend broken teeth by sculpting a perfect replica and attaching it to the remaining tooth.
Bridges are a row of artificial teeth used to replace missing teeth. The porcelain teeth are created by a dental technician then adhered to the 'abutment' teeth for a perfectly complete smile.
Dental implants are another option that involves using a surgical steel bar as a strong foundation for an artificial tooth. All restorative procedures can be done under oral sedation if fear or anxiety is an issue.
4. Porcelain Veneers
Chipped or uneven teeth? No problem!. Porcelain veneers can return symmetry and color to damaged or dull teeth with an easy three-step process. Your dentist will gently reduce your tooth enamel then apply a perfectly sculpted tooth as a replacement. Once polished, no one will be able to tell the difference between your real teeth and a veneer.
Porcelain veneers are available to restore a number of dental issues:
chipped teeth;
broken teeth;
unusual spacing;
restore symmetry to uneven teeth.
5. Your Sugar Land Cosmetic Dentist Doesn't Hurt Your Hip Pocket
Cost shouldn't stop you from putting your dental care on the back-burner. At Mann Dental Care, there are payment options to suit every budget. Dr Mark Mann's team will work with you to find a payment plan that works with your insurance coverage. Ring for a free, no-risk cosmetic dentistry consultation to see how Dr Mark Mann can give you the brilliant smile you so deserve!