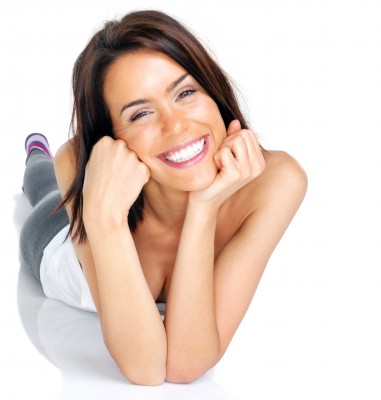 Looking for a beautiful smile dentist in Sugar Land, Texas? Then Mann Dental Care is the perfect cosmetic dentist to return your exquisite smile that will have you grinning and brimming with health and confidence.
Here are four steps to make your smile shine:
1. Teeth Whitening
Dull or discolored teeth are no longer a problem when an effortless teeth whitening procedure can revamp your smile. With the ZOOM! Whitening system, a whitening gel is placed over your teeth before a laser light is employed to activate the whitening agent. In the time it takes for your lunch-break, you can have the celebrity smile you've always dreamed about!
If time is a factor, then a take-home kit made from molds of your teeth.
2. Straighter Teeth
If crooked or uneven teeth are making you hide your smile, then clear aligner therapy from your Sugar Land cosmetic dentist are the perfect way to return your beautiful smile. The custom-fit sheer aligners are created from molds of your teeth, and every two weeks you move to the next phase of aligner therapy for gradual, painless straightening over 12 months.
Clear aligner therapy advantages:
no visible components;
easily removed for eating and drinking;
sustained oral hygiene;
combine with teeth whitening.
3. Porcelain Veneers
Porcelain veneers add that extra touch of polished class to your smile. Veneers are a great remedy for a variety of dental issues:
chipped or broken teeth;
excessive staining or discolouration;
uneven or slight teeth misalignment;
unusual gaps or spacing.
Your dentist will gently trim back a portion of tooth enamel before applying the veneers. In just three visits, you can be smiling with healthy, happy confidence!
4. Dental Implants
Dental implants are a strong, durable solution to broken and fractured teeth. A surgical-steel bar provides a stable platform for your artificially sculpted tooth. Created from porcelain, the implant is molded and polished to match your existing teeth for a seamless fit. Dental implants are a very healthy option, which promote healthy cell-growth, reduce bone loss and can last up to 40 years! Sedation is also available.
What cosmetic dental procedure would bring out the best in your smile?