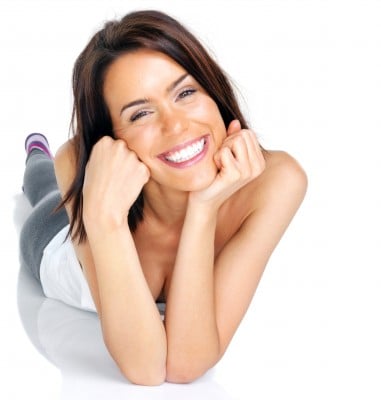 Mann Dental Care wants you to begin 2012 with a commitment to your smile and get a checkup to keep your teeth and gums healthy, and show your best smile to the world.
Maintaining your beautiful smile is easier than you think. Here a seven ways your dental appointment can keep you smiling:
1. Boost Your Confidence
You greet others with your smile, and it is one of the first things noticed about you. But if you are unhappy with the appearance of your teeth then your smile falters, as does your self-image and self-confidence. Be it a chipped tooth, teeth whitening, or full dental rehabilitation, Dr Mann will discuss the right dental treatment for you, and can enhance the youthful appearance of your teeth so your confidence will shine through your smile.
2. General Health
A regular dental appointment schedule should be part of your health regime. A tooth infection or small cavity can quite quickly turn into a dental abscess. If left untreated, the infection can spread to your soft-tissue and facial bones, and may lead to more serious health issues. Dental health is especially important to those with medical conditions such as Diabetes and autoimmune diseases. During your dental appointment, you are provided with a full oral examination to look for:
tooth decay;
cavities;
gum disease;
oral cancer.
3. Will Fit Your Schedule
Mann Dental Care is dedicated to providing high quality dental care at a day and time that fits in with your lifestyle. You can schedule a 'No Risk Cosmetic Dentistry Consultation' to discuss the treatment and options available to suit your needs:
cosmetic and porcelain veneers;

ZOOM! whitening

;
invisible orthodontics;
dental implants;
gum lifts;
tooth alignment;
crowns and bridges.
4. Why Your Checkup is Important
Undergoing major dental surgery is off-putting for many people, but Cosmetic Dentistry isn't just about surgery. Dr Mann and his staff offer a full oral health regime because they understand the importance of retaining as many of your teeth as possible. Non-invasive treatments such as bonding and whitening may be all that is required, but a cosmetic dentist such as Dr Mann can also provide you with all the options available to maintain your healthy smile.
5. Freedom From Fear
Dr Mann and his staff understand some fear or experience heightened anxiety when see the dentist, which may cause them to put off their oral care. But with the option of sedation dentistry, your dental work can be a calm and painless experience. The sedation can be given via pills, inhalation, IV or injection, depending on your preference. Sedatives induce a relaxed, drowsy state that often leave you with little memory of your visit, and can help get you on your way to that perfect smile.
6. Finance Options
Don't let finances block your way to a beautiful smile. Mann Dental Care has a financial policy and knowledgeable staff to help you navigate your insurance coverage and talk you through the finance options available to work within your budget.
7. Periodic Recall Management of Your Checkups
Mann Dental Care can provide a recall management schedule to keep you and your smile healthy and happy. With open communication, dedicated staff and flexibility, keeping your regular visits up becomes part of your lifestyle, not an intrusion on it.
To make your dental appointment a regular part of your lifestyle, what would you expect from your dentist to keep your smile happy, healthy and beautiful?