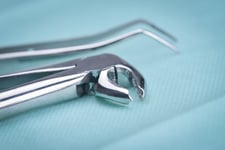 Maxillofacial surgeons, commonly known as oral surgeons, perform surgeries on the jaws and mouth with the aim of repairing birth defects, including facial reconstructions, cleft lip and palette and tooth removal. In other words, an oral surgeon is a trained dentist, who has the skill and knowledge to handle serious dental problems like TMJ disorders, dental implants, facial pain and recuperative surgical procedures.
Your dentist would advise to see an oral or maxillofacial surgeon only when your problem is beyond his scope of work. An oral surgeon receives special training to detect, analyze, and check diseases and defects responsible for affecting oral health.
How is an Oral Surgeon Different from a Dentist?
There is a fine line of difference between a dentist and an oral surgeon. A dentist, also referred as a dental surgeon, is trained to conduct specific surgeries in the mouth, like tooth removal. However, dentists are not trained for intricate surgeries, namely maxillofacial surgeries, like an oral surgeon.
An oral surgeon receives an additional training of about 4-6 years than what a regular dentist or dental surgeon receives. Unlike dentists who remove teeth as an everyday task, an oral surgeon performs more intricate tooth extractions, like an impacted wisdom tooth.
Areas of Service Provided by an Oral Surgeon
It has been a common fallacy that the only role performed by oral surgeons is tooth removal. However, an oral surgeon has a much wider span of services, many of which are extremely complex and require a lot of skill, knowledge and expertise. You might require an oral surgeon for serious dental issues and treatment for traumatic damage. The main areas of expertise for an oral surgeon include:
Removal of affected and diseased teeth
Usually, an oral surgeon is referred for removal of impacted wisdom teeth. Additionally, they also operate on broken teeth as well as ones which are difficult to remove.
The surgeon performs the surgical part of a dental implant procedure. After the surgery is performed, a traditional dentist can easily place the crown on the implant.
Treatment of facial trauma
Facial reconstruction is another area of expertise of oral surgeons. After an accident or a facial injury, your maxillofacial surgeon would help restore your looks by reconstructing the face and mouth.
Evaluation of pathological conditions
An oral surgeon also treats patients with benign tumors and cysts on the face and mouth. Additionally, malignant head, neck and oral cancers are also treated along with infections in the salivary glands, oral cavity, neck and jaw.
Your oral surgeon can help you tackle facial pain resulting from TMJ problems. The surgeon will conduct imaging studies to make apt referrals to specialists. Surgery might be recommended if non-surgical treatment doesn't help.
Oral surgeries also are done by an oral surgeon besides providing treatment for problems related to the jaw, facial bones and soft facial tissues, arising from trauma of any kind. These types of corrective surgeries are performed to reinstate the function and form to the maxillofacial region. Furthermore, these corrective or cosmetic surgeries might involve the use of skin, nerves, and bone tissues from other body parts to reconstruct the face and jaws.
Medically referred to as orthogenetic surgery, corrective jaw surgery is another expert service provided by an oral surgeon. This surgery is conducted to realign the jaws and alleviate pain and restore chewing and speaking functions.
There are several reasons why people may require the services of oral surgeons. Just make sure you choose a surgeon, who is qualified, experienced and well acquainted with the latest dental surgery technologies and their usage.