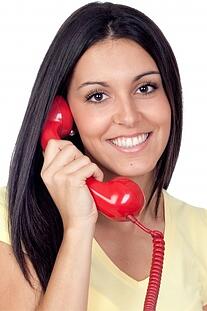 If you have never visited a dentist before for an oral checkup, it is time to rectify this big mistake. Just like you will never choose a car without first finding out everything about the make and model, you should never choose your dentist in haste. Try to find out all the dentist information through a phone call or personal visit. This will help you decide whether the dentist is right for your oral health care needs.
Here are a few tips that will help you choose the right dentist, regardless of where you are located.
1. Dentist Office Location and Hours
It is important to find a dentist that is located close to your workplace or home. This way you never will have to make an excuse to visit the dentist. If the dentist is located out of the way, you will have a tendency to miss your appointments. When the dentist is conveniently located, it is easier to reach the office and be on time.
Furthermore, the dentist should be open seven days a week, especially at the times that you can make it to the office.
2. Cost for Dental Treatment
There is no doubt dental treatment is expensive, especially certain complicated treatments. However, if your dentist accepts dental insurance, you have nothing to worry, as long as your treatment is covered by your insurance.
There could be times when you have to pay out of your own pocket. Under such circumstances, the dentist should be willing to accept different payment options, such as credit card, personal checks and payment plans.
Different dental practices charge varying amounts for the same procedure. Make sure you get an approximate of the cost of common dental procedures, like root canal, fillings and crowns. This will allow you to see whether you can afford the procedures if your dental insurance does not pay for it.
3. Referrals to Specialists
If you have a serious dental problem, you may have to visit a specialist. Find out from the dentist if he or she can provide referrals to specialists. This could also be a requirement of your dental health insurance.
4. Comfort and Ease of Talking
Your dentist will be peering into your mouth and will know how you take care of your teeth. This is something very personal and you should feel comfortable in the presence of your dentist and be able to talk to him or her with ease.
A good dentist is one who has time to listen patiently to his or her patients and address their concerns in layman's terms. Furthermore, the dentist should also have no qualms about explaining different procedures and recommending the best one for your needs.
5. Qualifications and Memberships
A good dentist is always ready to speak about his or her professional training and membership of different professional bodies. If you find the dentist or staff, giving vague answers, it is time to move on to the next dentist on your list. Your dentist should be a member of a local dentist society or the American Dental Association and if you get the name, you should have no problems getting information about his or her through the society.
Generally, states have dental boards where you can find out whether your dentist is licensed or not. Just check your state's dental board's website to find out about your dentist's license and whether he or she has been disciplined by the board.
You can find a dentist in your neighborhood through different means. Some of these are as follows:
Ask your family and friends
Request your current dentist to give you a referral if you are relocating
Speak to your physician to give you the names of some good dentists
Check Yellow Pages
Once you find a few dentists, you can collect dentist information using the aforementioned tips. Based on the answers, you can make an informed decision and ensure your oral health is always in order.