Imagine, dentistry which creates beautiful smiles will open the door to a brighter future for you. After all, your smile is the first thing people notice when they meet you. It is your personal calling card. Since a beautiful smile makes you appear to be friendlier, others will feel more relaxed and comfortable in your presence.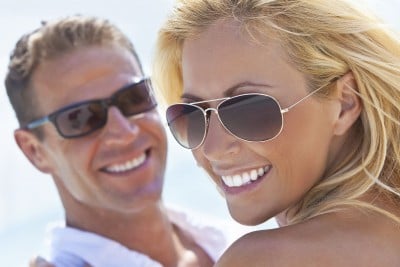 Make a good first impression
Whether you are interviewing for a job, meeting the parents of your potential life partner, or giving a presentation at a conference, it is in your best interest to have a beautiful smile or get one created.
A beautiful smile will give you more confidence and help you become more successful in business
You will look classy, intelligent, and professional. When you speak, others are more likely to listen. Cosmetic dentistry creates beautiful smiles that often lead to better career opportunities and professional contacts. Think about it. Would you prefer to hire someone with stained, rotten teeth or someone with a beautiful, winning smile?
Even if your teeth are in terrible shape, you can have a beautiful smile again
With cosmetic dental treatment, you can have whiter teeth, healthy looking gums, and perfectly shaped teeth. There are many options, from dental implants to veneers, that are available to improve your smile. Take advantage of the opportunity to enhance your appearance and self-confidence. Get long-term results and value for your money using cosmetic dentistry. Beautiful smiles can be created that change lives for the better.