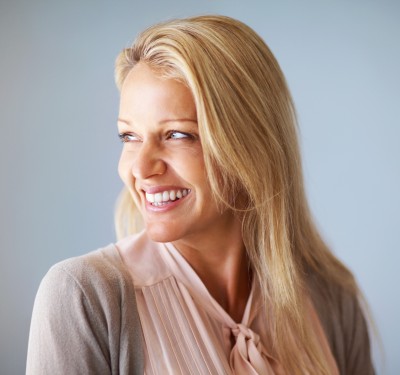 Most people don't realize that having beautiful smiles dentistry is just as important for your health, as it is for your looks. Simply put; a nice, bright smile is indicative of good mouth-health, as well as making you feel confident and self-assured. Whether you are suffering from missing teeth, crooked teeth, chipped teeth, discolored teeth, or in need of a combination of different solutions, cosmetic dental care is well-equipped to solve them all.
4 Options

Clear Aligners
If you experience some trouble eating, chewing, even talking with the same facility you did in the past; chances are you could benefit from teeth aligners, which will gradually push crooked teeth back into the proper shape. And with the advances in orthodontics, gone are the metal braces of the past; clear aligners are now the preferred means to straighten teeth.
Porcelain Crowns and Bridges
Other options will tackle the problems of decayed, cracked, or missing teeth. These are not only eyesores; they also make it far easier for you to get cavities and gum disease. Fortunately, the porcelain crowns and bridges are robust solutions that not only tackle the appearance problem, but also give you repaired teeth a layer of protection against future problems.
The Tooth Crown Procedure
Sometimes, your teeth can be mostly well-aligned, except for one or several that are chipped and decayed. The tooth crown procedure is one of the most effective and comprehensive techniques in beautiful smiles dentistry, because of the dental x-ray that will be taken, which will reveal any underlying problems that might afflict a tooth that looks healthy on the surface. Impending decay and risk of infection can be detected and assessed before moving on with treatment.
Teeth Whitening
Lastly, one of the most popular procedures for restoring the your smile is teeth-whitening such as Zoom!. However; this isn't the merely the kind of teeth whitening you can do at home with a store-bought kit; it is done by an absolute professional, with tools such as lasers, which provide the best and safest care, removing years of food-staining and the results of smoking, without causing any of the damage that bleaching products have been known to cause.

In a world where the two attributes are often at odds, wouldn't you like to take the rare opportunity to combine the positive effects of health and appearance with beautiful smiles dentistry?