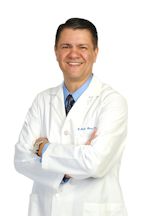 A great city like Sugarland should have a great dental office. After all, as one of the fittest cities in Texas and one of the best places to live in the country, we care about how we look, and we want the best. Here at Mann Dental Care, we have a world-class team that gives you the very best in dental services.
Dr. Mann Is a Fellow in the Academy of General Dentistry
The AGD is a huge dental association, with over 35,000 members. Of these, few meet the stringent requirements necessary to be awarded the prestigious Fellowship in the AGD (FAGD). When you see "Dr. C. Mark Mann, DDS FAGD" you know you're getting a truly top-tier dental provider.
Dr. Mann is Also a Teacher
Besides running his successful Mann Dental Care Clinic, Dr. Mann also runs the C. Mark Mann School of Dental Assisting. This reputable school serves the greater Houston area by training highly-qualified dental assistants in the latest techniques and best practices, helping ensure that patients everywhere around Houston receive top-tier dentistry.
Dr. Mann Understands What His Community Needs
Far too many people are intimidated by dental visits. They don't want a negative atmosphere where they will be judged by their teeth. Luckily for them, Dr. Mann and his staff are friendly and personable, and love giving their clinic a calm and relaxing atmosphere. And, since local residents enjoy a busy active lifestyle, Dr. Mann makes sure to work with his patients to create treatment schedules that fit into their lives.
Dr. Mann Uses the Latest In Cosmetic Dental Techniques
It's vital that Dr. Mann stays on top of the very newest techniques in the field. So, Dr. Mann uses the latest proven dental procedures.
Here are just some of his services.
Clear Teeth Aligners: This new alternative to braces is perfect for the active adult who needs their teeth straightened. These aligners are nearly invisible, totally painless, and can be easily removed when eating. In Dr. Mann's office, the days of braces are long gone.
Laser Teeth Whitening: As part of his teeth whitening procedures, He makes use of the latest light-accelerated bleaching techniques to make your smile as bright as it was when you were a kid. When combined with a peroxide treatment, this gives you the best smile you've ever had. Dr. Mann also provides custom-made fitted trays to make sure the treatment works to maximum effect.
Porcelain Laminate Veneers: Using paper-thin sheets of porcelain, Dr. Mann can give you teeth which are better and brighter than yours ever were before. Porcelain closely mimics the look of actual teeth, with more natural color and translucency, and also resists future staining better than alternative veneer materials. With Dr. Mann's veneers, you can go from dreary to dazzling in no time.
Porcelain Crowns and Bridges: No matter how damaged your smile might be, there's no need to live with chipped or broken teeth any longer. Dr. Mann uses the highest-quality porcelain, noted for its lifelike appearance, to rebuild your smile and give you back self-confidence. Dr. Mann can repair any damage and give you teeth that are indistinguishable from the real thing.
Dr. Mann Will Work With You To Help You afford Your Dental Care
Often, the only thing people fear more than going to the dentist is the bill that comes in the mail afterwards. Dr. Mann understands that times are tough and offers several different payment options to make sure you can get the quality dental care you deserve. Dr. Mann's office offers an extended credit plan, and those who qualify can work out a payment schedule that gives them as long as 60 months to pay for the work done.
Sugarland residents demand greatness, and that's what Dr. Mann delivers: the very best in cutting-edge preventative and cosmetic dental care, in a friendly and relaxing environment. If you've been putting off having work done, it's time to stop procrastinating and give yourself the smile you've always wanted. After all, dental problems don't just hurt your self-confidence, they can also be a health hazard. What possible reason could you have to wait any longer to visit Sugarland dentist Dr. Mark Mann?