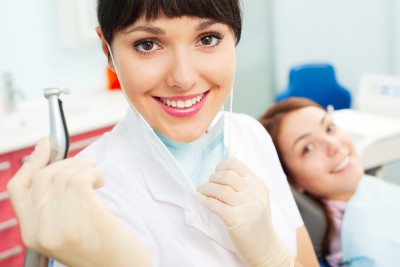 The most effective way to keep your smile beautiful and memorable is with a regular dental visit. It's the first step to achieving and maintaining your wonderful smile, but many people are economically challenged by their dental appointment cost. Fortunately, there are seven ways to make sure that your next trip to the dentist is not only an effective one, but also one that is relatively light on your wallet.
Learn How to Reduce Your Costs
· Research the costs beforehand. The fees can vary greatly between practices, so it pays to do a bit of research first.
· Check your insurance plan. Most plans take care of only 50 to 80-percent of the total fees, leaving you to cover the remainder of the costs out-of-pocket. Find out how much your insurance covers before hand.
· Sit down with your dentist and discuss what you can afford. It is important to discuss your treatment options, as well as how much you can pay before starting any procedure. The range of prices for many procedures such as chipped tooth restoration can end up being an expensive one.
· Avoid canceling on short notice. Many offices charge steep fees for missing and canceling without enough prior notice. If you can't make it to your next dental visit, it's a good idea to give at least 72 hours of prior notice when canceling. This will help you avoid cancellation fees and give the practice time to schedule with another patient.
· Take advantage of financing offers. Just because you don't have insurance doesn't mean dentistry is out of reach. Financing options that work within your budget can be arranged, insuring that you receive the best care possible regardless of your financial state.
· Avoid skipping appointments altogether. As noted above, not only does this cost you in cancellation fees, it also prevents your dentist from effectively serving other patients. Many offices get frustrated due to lost business and will dismiss patients who miss multiple schedulings.
· Always practice good hygiene. This is a no-brainer – after all, an ounce of prevention is worth a pound of cure. If your dental health is already up to par, chances are you'll need less work performed, which equals a smaller bill.
Call Your Dentist to Schedule an Appointment Today
Scheduling a visit with Dr. Mark Mann's office is simple with our online form. All you have to do is fill out the requested information and one of our specialists will contact you with more information on your scheduling request. Now that you know how to reduce your costs, what else is stopping you from scheduling your next appointment with Sugarland dentist Dr. Mark Mann?