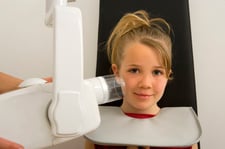 A trip to the office of a children's dentist shouldn't lead to a massive headache for you! Many children get anxious when they hear that they have to visit the dentist. They feel panicky, and this could lead to a lot of unnecessary tantrums on their part. But regardless of their fear and the effort that it takes you to get them to the pediatric dentist, going for regular dental checkups is a must!

Here are a few tips to make this nerve-wracking process a whole lot easier for you and your children.
Start at an early age- Get your child introduced to the world of dental hygiene at an early age. It is best if you take your child as soon as he gets his first little milk tooth. Pediatric dentists are usually specially trained to deal with children and their fear of undergoing dental procedures. A few kind words from the dentist, a brief examination of your child's teeth and maybe a little sweet or lollipop - which a children's dentist usually hands out - and your kid's first visit to the dentist will be over before you know it! And, above all, your child will love the visit and leave with a memorable and pleasant experience.
Find a good pediatric dentist- Ask friends, neighbors and relatives for their recommendations. It helps to take your child to a dentist knowing that he or she is very good with children and puts them at ease immediately. Also, check out their educational qualifications and how many years' experience they have.
Take your child to the dentist before the scheduled appointment- Try taking your child to the pediatric dentist just so he can look around the office. This will make him feel more comfortable when he comes for his real appointment because he will know what to expect.
Have a 'practice session' at home prior to the visit- Make your child sit on the couch and enact what the dentist will ask your child to do. After that, tell him a little about your visits to the dentist and include a few funny details about how the dentist sometimes gives people a 'happy gas' which makes you laugh to help deal with teeth which go bad. Try to keep your talk as simple as possible and avoid talks about root canals or other painful dental procedures. This is just so your child will know what to expect, at first.
Avoid words like 'hurt' or 'pain'- The best thing to tell kids is that the children's dentist is just going to check their smile and count their teeth. In extreme cases, where a lot of dental procedures will have to be done, sit your child down and try to ease their fears by telling them about your experience and share some funny anecdote that he can relate to that experience.
Read to your child about dental hygiene- When children are at a very young age, they love listening to stories and today, there is a plethora of colorful and creative books available in the market which inculcate the importance of brushing teeth daily and dental care through child-friendly stories.
Comfort your child- To ease your child's anxiety, bring along one of his favorite toys, a much-loved book or his 'special pillow' to the dentist's office and allow him to hold it in his hand while being examined by the dentist. This will help your child associate a trip to the pediatric dentist with something that makes him feel happy and comforted.
Follow all these tips carefully and it should definitely calm your child's nerves next time you take him to the children's dentist.